09/13/2022 14:00:00
10:00AM - 12:30PM ET
Training
Winning Together! Sales and Marketing Alignment
Members: $295
Non-Members: $395
Register Now
Sales and Marketing have not always seen eye to eye, but one thing leaders agree upon is that alignment is vital to the success of any organization. In fact, research has proven that good alignment increases win rates, leads to higher customer retention, and boosts companies revenue (and morale!). So, why do so many organizations and teams seem to struggle? What can you do to improve alignment?

If you're looking to grow your business, get your teams working more effectively, or just want to improve the results of your campaigns, this seminar is for you.
Why sales and marketing should be working together
How to drive better alignment between sales and marketing
Best practices and tools you can start using today!
An understanding of why marketing and sales alignment is vital to your business
Proven strategies and tactics to drive alignment and growth
Interactive learning seminar with real-life examples of what top leaders are doing
Junior to mid-level marketers and sales managers
Anyone who needs inspiration to better align their marketing and sales efforts and drive growth
Melissa Jung, CM
Cisco Canada Leader, Partner Marketing

Melissa Jung is a passionate Woman in Tech with over 12 years' experience in B2B marketing, ranging from fast growing technology scale-ups to one of the largest tech companies in the industry. Melissa brings an entrepreneurial spirit and out-of-the box action to drive exceptional business impact (and lots of pipeline!).

In her current role at Cisco, Melissa leads the partner & distribution marketing strategy, focusing her team on driving growth, preference, and digital transformation through over 2000 partners in Canada. Her in-depth experience in accelerated tech sales and digital marketing transformation has earned her a reputation as a powerful advisor and consultant to Cisco's top revenue generating partners.

Outside of work, Melissa's life is filled with family, chasing after her three precious boys, she loves time spent with her closest friends including being part of a book club that doesn't read books.
Cancellation or transfer of registration must be received by e-mail to
learning@thecma.ca
no later than ten (10) business days prior to the date of the training to receive a full refund. No refunds will be given for cancellations made less than ten (10) business days prior to the training date. If you registered for a training but are unable to attend, substitutions* are welcome any time prior to the original registration training date at no extra cost.
*Substitutions refer to the transfer of a registration from one individual to a colleague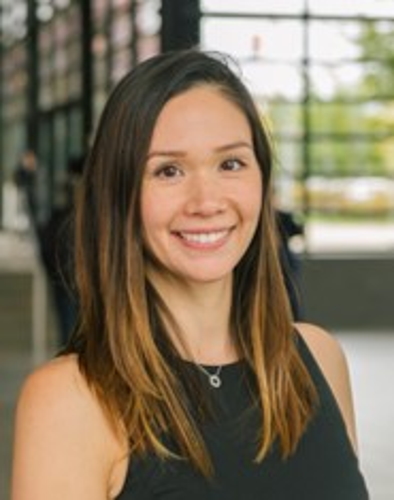 Melissa Jung, CM
Partner Marketing Leader
Cisco Canada