12/07/2023 18:00:00
1:00PM - 3:30PM ET
CMA Training
Generative AI Prompting Principles
Members: $310
Non-Members: $415
Register Now
Welcome to "Generative AI – Prompting Principles", this is an entry level training focusing on how to use generative AI tools like ChatGPT and Claude by creating effective prompts. This training focuses on basic to intermediate prompts that can yield immediate and effective results in the field of marketing.
We'll start basics of prompting: getting set up with your own ChatGPT account and understanding the significant role of well-constructed questions to get the most useful responses. We then introduce more advanced frameworks and strategies such as Few Shot Prompting, Chain of Thought, Tree of Thought and Prompt Chaining. We'll explain advanced ChatGPT functionality like Custom Instructions, Plugins and Advanced Data Analysis and explain how these capabilities can be applied to marketing outcomes.
An integral part of the training is the emphasis on viewing AI not as a replacement, but as a helpful co-pilot in your marketing ventures. The training concludes with a practical demonstration of crafting a variety of AI prompts including persona creation, message mapping and data analysis. While we'll touch on some point solutions and other tools, this training will primarily focus on prompting within a chat tool like ChatGPT.
---

Group rates: CMA offers special rates for groups of 6 or more. Please reach out to learning@thecma.ca to take advantage of group rates. Note: for group rates to apply, all registrations must be completed at the same time.
Prompting Basics: the fundamentals of creating good prompts
Prompting Frameworks & Approaches: Key frameworks for more sophisticated prompting Chain of thought, tree of thought, and reflection.
ChatGPT Plus Advanced Functions: Custom Instructions, Plugins, Advanced Data Analysis
Interactive demonstrations of different prompt techniques
Hands on opportunity to follow along with your own prompt (with a ChatGPT account)
A leave behind prompt library covering the techniques discussed
Marketers of any level with a basic understanding of ChatGPT and prompting
Access to the free or plus version of ChatGPT is preferable in order to put into practice what we learn.
Karla Congson
Karla Congson is CEO and founder of OpenGravity a marketing agency based in Toronto, serving enterprise clients such as Sun Life Financial, Scotiabank, Deloitte, the Co-operators, the Canadian Medical Association, Staples and Nokia. She brings over two decades of marketing and strategy experience and her work has included business leadership and general management of top global and domestic brands, customer insights & analytics, brand strategy, client experience design and integrated marketing.
In her previous role as Chief Marketing Officer at Dundee Corporation, Karla was responsible for driving customer experience, innovation and brand strategy for a high net worth platform. In 2017, she was part of the founding team that brought Singularity University to Canada through the first SingularityU national conference. Karla has also held the roles of Executive Strategy Director & Managing Director at Mirum Agency, one of Canada's largest digital marketing agencies and as Executive Vice President at WPP/Young & Rubicam Canada, Karla was responsible for country leadership of the Ford of Canada business spanning multiple marketing agencies. Prior to this Karla was the Vice-President Marketing at AIM Trimark, responsible for domestic brand and marketing leadership. In this capacity she also led a significant global brand strategy and architecture project for Invesco, the parent brand for AIM Trimark, leading to the global rollout of the Invesco masterbrand.
Karla has been building an AI-infused team within her own organization and has led Generative AI education sessions for organizations such as the TMX (Toronto Stock Exchange), the CMA and the UK Women Founders Group.
Cancellation or transfer of registration must be received by e-mail to learning@thecma.ca no later than ten (10) business days prior to the date of the training to receive a full refund. No refunds will be given for cancellations made less than ten (10) business days prior to the training date. If you registered for a training but are unable to attend, substitutions* are welcome any time prior to the original registration training date at no extra cost.
*Substitutions refer to the transfer of a registration from one individual to a colleague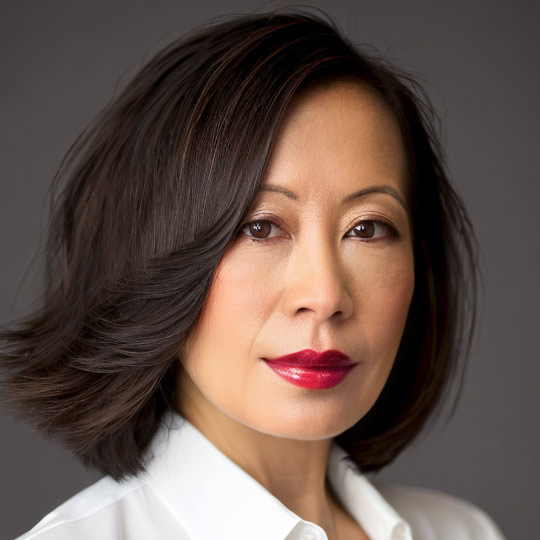 Karla Congson
CEO and Founder
OpenGravity