Developed by marketers for marketers

Join us and learn from marketing experts who offer relevant industry examples with the latest information and best practices. Online seminars feature various engagement opportunities designed to illustrate concepts and encourage participation.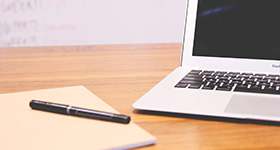 Join us at our next CMA Seminar and expand your marketing knowledge. All seminars available online.
Diversity Equity and Inclusion for Marketers: Develop strategies based on fundamental societal values of how DE&I impacts both organizations and marketers in this three-part seminar series. Enroll in one part or complete all three at a discounted price.
Fostering Loyalty and Customer Engagement: Explore a variety of opportunities to grow customer loyalty using relevant examples to bring the thinking to life.
Financial Measurement for Marketers: Identify the key financial statements impacted by marketing as well as the key performance indicators used to assess a company's financial health.
Social Media Marketing: Expand your digital success with key strategies for both organic and paid social media campaigns in this two-part seminar series. Enrol in one part or complete both at a discounted price.
Communications Writing: Improve your writing techniques and style for effective communication and engagement.
Paid Acquisition Strategies: Learn how to evaluate and enhance your paid acquisition campaigns including social, search and display, affiliate marketing, and more.
Making Informed Marketing Decisions: Dissect and gain clarity on past marketing strategies and adopt new processes for decision making.
Creative Strategic Thinking: Recognize and overcome obstacles to creativity, learn creative tools to help address everyday business challenges.
CASL Essentials for Marketers: Tackle real-world compliance case studies through an extensive review of CASL rules.
Content Marketing: Finesse your content marketing campaigns through focused messaging and tactics designed to attract and retain a defined audience.
Ready to register?
Scroll below through the seminars or search our Event Calendar for the CMA Seminar that interests you by selecting 'Learning'. Please ensure you have created your MyCMA account and are logged in to successfully register.
---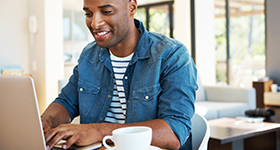 Interesting in collaborating on a seminar with us?
Are you a specialized marketing expert interested in sharing your experience and breadth of knowledge? Submit a proposal to us for consideration!
Submit Proposal
---