Why your martech maturity matters
The current state of martech
Martech maturity in Canada has always been a bit of a sensitive subject for Canadian firms. Generally, firms in Canada have smaller budgets than their U.S. counterparts and marketers tend to be overly cautious and hesitant. As a result, many Canadian firms today lack the resources, and the right mix of people, processes and technology to be successful with their martech stack and investments. Truth is, this is not a problem limited to Canadian firms. Many Canadian companies are spinning their wheels and not getting the results they need.
Martech is complex and marketers around the globe find it tough to master. Companies need to balance technology with data and CX. According to Gartner, more than a quarter of the CMO's budget is spent on martech, however roughly a third of the capabilities go unused. Clearly, many Martech systems are not operating at full capacity or efficiently.
The pressure is on. Expectations in the boardroom are high. In a McKinsey survey, 83 per cent of CEOs looked to marketing to be a major driver for most or all of a company's growth agenda. But the reality is that during the pandemic, marketing teams just tried to keep digital marketing going and were hanging on by the skin of their teeth. A number of Canadian firms realized that they have an immature (or nascent) martech system. Much of this was because many companies bought technology first without a strategy in place.
Reframing the martech opportunity
Before you start mapping a strategy, it is imperative that you establish clear outcomes. Martech leaders are highly disciplined at establishing detailed Objectives and Key Results (OKRs).
Once outcomes and goals are in place, you are ready to harness modern marketing. According to McKinsey, there are 10 key areas to address. Updating strategy and insights capabilities is one of the key first steps in the modern marketing framework.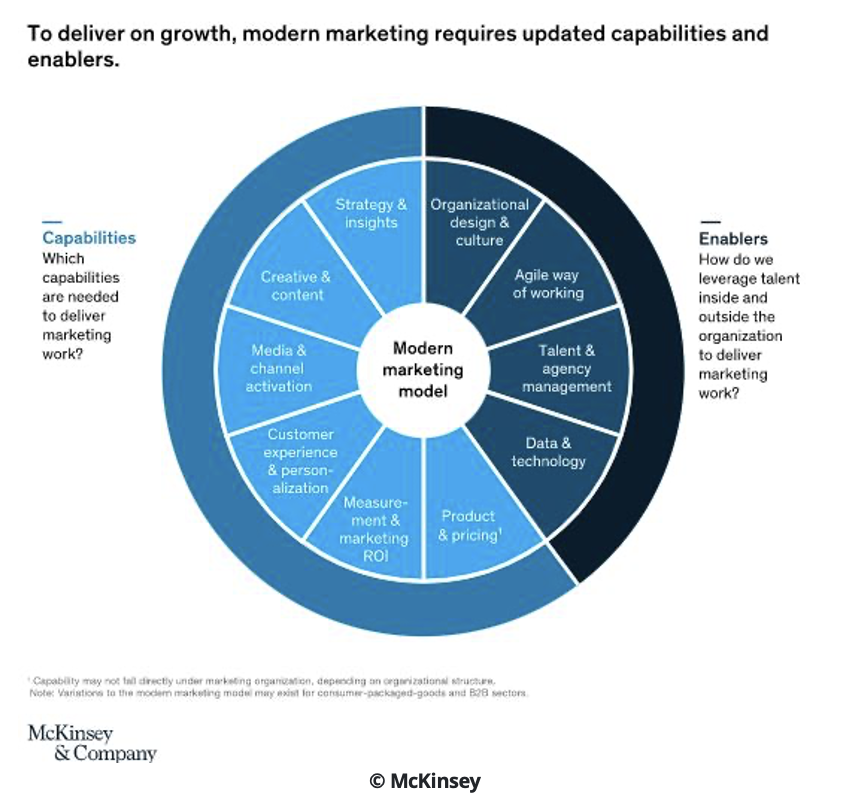 Final thoughts
In summary, it is no longer sufficient to put a band aid on your lack of martech maturity. The experience over the past two years has taught us that companies need to mature and evolve their martech strategy. The big question is to figure out how to reframe your martech strategy to be aligned with your corporate vision, mission and outcomes.
Now is the time to assess your martech stack and processes, replace some of the technology platforms, and in some cases, start from the ground up with new OKRs that help you develop short- and long-term objectives and results.
Additional resources:
Brinker, Scott & Riemersma, Frans, "The State of Martech 2022"
---
Authors:
Michael Annett, Industry Head - Financial Services, Introhive
Geoff Linton, President, Tekside