First Round
The First Round is judged online by a panel of judges from across Canada. These judges, all with years of experience in their field, evaluated the entries on Strategy, Creativity and Results, all equally weighted. A panel of Senior Judges and our Strategic Committee are available to the judges for questions and to guide them through the online process.
Second Round
In the Second Round, the Senior Judges and Multi Discipline Judges judge the top entries in the categories and disciplines. The scores from the two rounds are combined to determine Gold, Silver and Bronze awards.
Best of the Best and Top Cause
The top entries from the Second Round are reviewed and the Best of the Best and Top Cause are awarded, making these awards truly representative of the best in Canadian marketing.
Together with CMA, our Co-Chairs oversee the judging process. We're very proud to have these leading industry professionals take on this role.


Sabaa Quao
Chief Creative Officer
Cossette
With over 30 years of experience, Sabaa Quao is a creative leader, entrepreneur, and business strategist. As a digital and social veteran, he has built and grown several platforms and companies across the content, tech and culture space—including, Newsrooms, Filminute, and Wealthie Works Daily.
Born and raised in Montreal, Quebec, Sabaa holds degrees in Marketing from Concordia University and Communication and Design from Ontario College of Art and Design (OCAD), and has an Executive MBA from the University of Toronto's Rotman School of Management. An avid believer in the power of representation and mentorship, Sabaa is a Mentor at the Black Wealth Club, where he helps emerging Black leaders navigate the professional world and set and execute their long-term and short-term goals.
With a wealth of diversified experiences, Sabaa brings a unique and forward-thinking creative perspective to Cossette as Chief Creative Officer, where he leads the agency's creative output.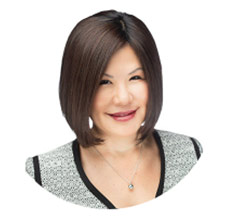 Sandra Sanderson
Senior Vice President of Marketing
Empire Company Limited and Sobeys Inc.
Sandra Sanderson is the Senior Vice President of Marketing for Empire Company Ltd and a member of the Executive Team. Sandra leads marketing across a broad portfolio of banners, including Sobeys, Safeway, Thrifty Foods, Foodland, FreshCo, and Lawtons. She is accountable for all aspects of marketing, including brand strategies, integrated marketing, Scene+ loyalty program, private label marketing, marketing technology, sports partnerships, community investments, consumer insights and an in-house creative team. Sobeys was named a 2020 Brand of the Year by Strategy magazine under Sandra's leadership.
Sandra has extensive marketing experience in leading successful brands across diverse industries. She was Chief Marketing and Quality Officer at Walmart Canada, as well as Senior Vice-President of Marketing at Shoppers Drug Mart. She also held senior marketing roles at many leading organizations including Proctor & Gamble, Kraft, Coca-Cola, Canada Post, Universal Studios, and White House Black Market in the U.S. Sandra currently serves on the Board of Directors for Special Olympics and Scene+ and was formerly a Director on the Board of Tiary.com.
Throughout her career, Sandra has invested in giving back to the Marketing community. She was Vice-Chair of the Canadian Marketing Association Board. She has chaired and judged numerous marketing awards including the CMA Awards, The Cassies, Media Agency of the Year, Shopper Innovation Awards, Canadian Young Lions and the Marketing Hall of Legends. She has served on the Advisory Board of the Shopper Marketing Forum and Dx3; and is a frequent speaker at various marketing conferences.
Sandra was named Marketer of the Year in 2020 by the Canadian Marketing Association. She was named Marketer of the Year by Strategy magazine in 2012 for her work at Shoppers Drug Mart and in 2021 for her work at Empire Company Limited. She was also a recipient of the Star Women in Grocery Award in 2015 while at Walmart.
Andrew Au
Managing Partner
Intercept
Ari Elkouby
Chief Creative Officer
Wunderman Thompson Canada
David Stevenson
Experience Diamonds
Justin Furman
Director, Business Development and Marketing
EssenceMediacom
Suzanne Ware
Director of Marketing Planning, Media & Competencies
IGM Financial
Brand Building

Vivianne Gauci
SVP, CMO
HomeEquity Bank
As Senior Vice President, Customer Experience & Chief Marketing Officer, Vivianne Gauci leads HomeEquity Bank's marketing and customer experience design and delivery teams. She is responsible for driving originations growth by leading award-winning brand and performance marketing that has increased awareness and demand. Ms. Gauci is also responsible for the evolution of the bank into a customer-centric organization, leading a team that uses the voice of the customer to design and deliver experiences worth sharing.
Ms. Gauci joined HomeEquity Bank in 2015 and has over 20 years of experience in marketing, product development, and strategy in financial services including over 10 years at companies such as American Express and Aviva. She graduated with a Hons. Bachelor of Business Administration and holds her Master of Business Administration from the Schulich School of Business.
Ms. Gauci has led the creation of several award-winning campaigns and is regularly sought out to speak at industry conferences. She has been named a CMP Woman of Influence, sat on the board of the Canadian Association for Financial Institutions in Insurance, co-chaired the Financial Services Special Interest Group for the American Marketing Association and has judged the RBC Women Entrepreneur of the Year Awards.

Jeremy Gayton
President
LG2
With a career spanning over 25 years, Jeremy combines strong leadership and business skills with an immense passion for communication and culture. Jeremy began his career at Grey, before joining TAXI in 2002. After serving in a variety of senior leadership roles, including President of TAXI Canada and Chief Development Officer, North America, Jeremy joined LG2 in 2014 as the founding partner of the agency's Toronto office.
He is known for his high standards and for encouraging new thinking in all forms. His astute management skills have made him a strong industry leader, and he is regularly counted on to understand and clarify clients' business issues. His belief in the power of creativity to solve business problems was evident from the get-go, and he was named one of Marketing magazine's 30 Under 30 as well as a Next Generation Marketing Icon by Strategy magazine.
He has a long history of involvement in the Canadian communication and marketing industry, and in his community, sharing his experience both on juries (notably for the Marketing Hall of Legends, and more recently, for the CMA's Marketer of the Year award) and on various boards of directors (past Chairman of the Board of Directors of nabs-bec and a longtime member of the Board of Directors of Covenant House Toronto. Jeremy is currently a member of the Board of Directors of LG2 Group).
Business/Brand Impact

Chris Budinszky
Vice President Marketing
The Clorox Company of Canada
Chris Budinszky is the Vice President of Marketing for The Clorox Company of Canada and a member of the Canadian Leadership Team. Chris leads marketing across a broad portfolio of brands including, Glad, Brita, Clorox, Pine Sol, Burt's Bees, Kingsford, Greenworks, Renew Life, and Neocell among others. His Clorox experience spans 15 years in both Canada and the U.S. across brand management, consumer insights, retail marketing, eCommerce and category management.
Driven by a passion for imbedding the consumer at the forefront of decision making, he is currently accountable for all aspects of marketing in Canada including brand strategy development, P&L management, consumer insights, creative services, driving the personalization agenda for Clorox Canada, as well as the eCommerce and Media business teams. His diverse set of experiences facilitate his ability to create winning ideas that both renew consumer value while energizing the brands he serves.
Prior to joining Clorox, Chris spent four years at Canadian Tire Corporation gaining perspective on the retail side, preceded by a six year tenure at Millward Brown and Goldfarb Consultants where he managed several Fortune 500 client accounts and gained significant experience and exposure to advertising strategy and planning. He is a member of several industry associations and currently sits on the Board of Directors for Cosmetics Alliance Canada, the leading trade association representing the cosmetics and personal care industry.

Nancy Crimi-Lamanna
Chief Creative Officer
FCB Canada
Named by Adweek as one of Toronto's Brand Stars shaping the city into the creative hub it is today and a CampaignUS 40 over 40, Nancy has helped lead the creative resurgence of FCB - elevating its position to the 2021 Creative Network of the Year at the Cannes Lions, the most awarded agency at the One Show in 2020 and Adweek's 2020 Global Agency of the Year. Her work has been presented to the UN twice and she also has the distinction of bringing home Canada's first Integrated, Strategy and Creative Data Cannes Lions. In 2022, her work for the Canadian Down syndrome society was ranked as the 3rd most-awarded campaign globally at the One Show.
Since joining FCB Canada 8 years ago, the agency's creative work has been among the most effective and innovative in the industry, including its work for BMW, Bank of Montreal/BMO Harris, Lottomax and the Canadian Down Syndrome Society. This thinking has helped make FCB Canada the 2022 Global Strategy agency of the Year in Cannes, the most effective agency at WARC in 2023, Media Innovation Agency of the Year, 2 years in a row, 6-year Digital Agency of the Year and the most-awarded Canadian agency at the Clios and Cannes for 3 years.
Nancy has served on several international juries including the Cannes Lions, D&AD, Clios, and One Show as well as volunteering her time for industry panels, being on the ADCC advisory board and serving on school advisory boards for advertising students in Canada.
Customer Experience & Shopper Marketing

Justine Melman
Chief Customer Officer
AIR MILES
Justine Melman is the Chief Customer Officer for AIR MILES where she is accountable for growing customer engagement, digital engagement, and best-in-class customer experience. She provides leadership to the Marketing, Digital Product, Analytics &Insights, and Customer Care teams.
With cross-industry experience in both B2B and B2C verticals, Justine is a marketing change agent. She has more than two decades of experience delivering cutting-edge marketing and user engagement programs for major global and national brands, including Cineplex Entertainment, Postmedia Network, Yahoo! Canada, eBay Canada and Holt Renfrew. Justine is passionate about bringing a transformative perspective to the customer experience, helping brands implement and evolve their CX strategy. She has overseen all functional areas related to awareness, acquisition and retention, including brand, omnichannel campaigns, product marketing, content, social media, PR and communications, and analytics.
Justine is also, and most importantly, a mom of 4 and lives in Toronto with her husband, kids and 2 dogs.

Priyanka Goswami
EVP, Head of Experience + Connections
No Fixed Address
Priyanka has spent almost 20 years in the ad business delivering best in class customer experiences. She has been a strong partner in the digital transformation journey of a range of brands over the years including BMW, Sobeys, Suncor, HP, ecobee, Mars, to name a few.
Her superpower is meticulously dissecting the customer journey – digging deep into the soul of the customer and unlocking moments of connection, barriers, channels and more. Most recently, Priyanka leads the Experience + Connections team at NFA – responsible for bringing brand platforms connecting the dots in the full media ecosystem – owned, paid, and earned, fuelled by ongoing measurement and analytics.
She is committed to tangible output and action. If there's a plan, there's progress. Priyanka is a strong partner to her team and clients and believes that great work is founded on relationships. It's all about the people – learning together and enjoying the ride.
Under her leadership, various brands were recognized for creating award–winning work, including Cannes, The One Show, Effie, and CMAs.
When she's not working, she's spending time with her two little girls – a source of all her inspiration and exhaustion!
Engagement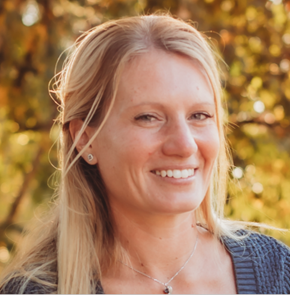 Diana Keirstead
Director of Marketing, Canada
Elanco
Diana Keirstead is the Director of Marketing for Elanco Canada where she is responsible for enabling creation and delivery of marketing strategies across the diverse landscape of farm animal and pet health products. Diana strives to continuously find new ways to engage with customers at their key moments of truth and challenges her team to do the same. She is passionate about creative thinking, welcoming her team to bring new ideas and solutions to the table.
Prior to joining Elanco, Diana spent 5 years on agency side gaining experience in both B2B and B2C markets and working on a diverse range of campaigns- from video production to loyalty programs to one-to-one marketing campaigns, to name a few.
Diana holds both a Bachelor of Science and a Bachelor of Commerce from the University of Guelph.

Scott Megginson
President Kantar Canada
North America Industry Executive Automotive & Consumer Goods
Scott is a 30+ year veteran of the Market Research and Consulting industry. After graduating from Queen's University, he started his career at the former Angus Reid Group. He spent the next 11 years in CPG with Warner Lambert (Adams Brands) where he was part of the team that won a Cannes Bronze Lion, and then PepsiCo Canada where he launched and Directed the Consumer Insights function for Pepsi/Quaker/Tropicana/Gatorade Canada. His work at PepsiCo was recognized with the Chairman's Award in 2008, and he was part of teams that won several CASSIES during his tenure.
Scott joined Kantar in 2010, as President of Millward Brown Canada, and brought it together with TNS in 2017 to form Kantar Insights Canada. He also acted as Managing Director of the Central region of the US before taking his new role leading two North American verticals along with his Canadian role.
He is a regular speaker at industry events, and currently Chair of the Dean's Council for the Arts & Science Faculty of Queen's University and was the first President of the Canadian Advisory Council for the Insights Association. Scott's experience with Creative awards includes hosting and judging two EFFIES Canada events, and sponsoring judging for three CASSIES awards. He current leads the BrandZ Most Valuable Canadian Brands study and events for Canada. He is excited to part of this Judging team for Canada's most prestigious Marketing Awards.
Innovative Media

Björn Bruschke
Vice-President, Marketing Planning, and Implementation
Desjardins
Björn is Vice-President, Marketing Planning, and Implementation (Property and Casualty Insurance and Wealth Management and Life and Health Insurance), for the Desjardins Group. He joined the organization in 2016. He has extensive experience in financial services, developing successful marketing strategies and executions. He currently oversees and leads a team of marketing leaders responsible for the planning, integration and execution of marketing plans that drive meaningful business results.
Björn played a key role in Desjardins General Insurance Group's successful State Farm brand transition efforts which brought Desjardins Insurance from brand lagger to one of the top brand leaders in Ontario. Throughout his career at Desjardins, he has delivered marketing strategies and campaigns that drive brand preference while generating profitable growth. He has also helped shape a digital first mindset across the marketing organization.
He firmly believes in building strong, meaningful, values-based brands to drive differentiation. He is pragmatic in his approach and relies on data-driven indicators while being connected to the voice of the client to optimize performance.
Björn is valued for his inclusive leadership, strategic vision, communication skills, and his ability to rally his teams around a common goal. Björn graduated from Brock University with a bachelor's degree in Business Administration specializing in Co-op Marketing.

Helen Galanis
CEO
Initiative
As CEO of Initiative, Helen leads a growing Canadian team in a relentless pursuit of excellence. Applying her skills as a former client, she values diverse skill sets, spurring her to build a team of passionate experts with varied backgrounds in marketing, media, tech, experiential, and sales. A dedicated leader, Helen is personally involved and invested in helping clients navigate the new media landscape through cultural connections that drive meaningful business outcomes. Under Helen's leadership, Initiative was named Strategy's 2019 and 2021 Media Agency of the Year and WARC's Top 50 Most Effective Media Agencies in the World. She was also awarded Strategy's 2019 Media Leader of the Year.
Public Relations

Erinn Pillar
Head of Business Marketing
TikTok Canada
As the Head of Business Marketing for TikTok Canada, Erinn Piller is helping to build a world class team focused on empowering marketers with solutions that drive authentic connections and business results. Prior to joining TikTok, Erinn spent over 15 years developing and implementing innovative communication & marketing strategies for leading entertainment and digital brands and platforms in Canada including Global Entertainment, Food Network, STACKTV, and Disney, as well as driving brand excellence and leadership across world leading NGOs including WWF and the Juvenile Diabetes Research Foundation. Erinn sits on the B2B Executive Committee with the CMA and is currently an acting Director with the Charles H. Ivey Foundation.

Eric Tang, CM
Executive Vice President, Managing Director, Canada
Porter Novelli
Eric leads Porter Novelli in Canada. He is a brand and corporate communications strategist with 20 years of experience guiding global companies with a cross-enterprise perspective in the analysis and management of complex brand positioning and communication issues.
He has established a track record of developing and protecting clients' brand reputation, managing their complex stakeholder relationships, and growing and defending clients' market share. Eric has served Fortune 500 corporations and specialty leaders in the enterprise technology, fintech, manufacturing, utilities, and non-profit sectors.
Eric has lived and worked in Canada, the US, Hong Kong, and the UK. He holds an MBA from the Ivey Business School, Canada and a CM designation from the CMA.
Canada Post Integrated Marketing Award
Danielle Doiron, GM Marketing, Canada Post (Senior Judge)
Marc Cooper, CM, President, Junction59 (Senior Judge)
Christine Roche, Marketing Director, Personal Savings and Investing, RBC
John Leonard, VP, Sales & Marketing, Cover-All
Juliana Lara, Owner, FastSigns
Kristi Tomasin, Director, Smartmail Marketing, Canada Post
Nadia Chegrinec, Director, Sales Enablement and Events Marketing, Canada Post
Rochelle Trainor, Director, Brand & Digital Communications, Innovative Medicines Canada
Environics Analytics Data-Driven Marketing Award
David O'Neill, Senior Vice President, Consulting Services, Environics Analytics (Senior Judge)
Tania O'Brien, CMO, Environics Analytics (Senior Judge)
Gavin Chan, Media and Digital Manager, Audi Canada
MC (Marie-Claude) Beaudry, Business Director, DoubleVerify
Nada Naji, Director, Center of excellence in advanced analytics and artificial intelligence, Desjardins
Sam Lam, Head of Product and Solutions, MiQ
Tristan Morris, Director of Consumer & Shopper Insights, PepsiCo
Meta Business Equality Award
Denise Bombier, Director, Brand Marketing & Social Media, TELUS (Senior Judge)
Marijke Waddell, Head of Marketing, Global Business Marketing, Meta (Senior Judge)
Bobby Sahni, Partner & Co-Founder, Ethnicity Matters
Christine Wellenreiter, Director, Strategy & Marketing Support, Canada Life
Christine Sabourin, Vice President, Marketing Services, Scotiabank
Sandra Pacitti, Director, Digital, Internal Firm Services, pwc
LinkedIn B2B Marketing Award
Jeff Lancaster, Head of Agency Development, Canada & Sr. Manager, Marketing Solutions, LinkedIn (Senior Judge)
Kyle Palantzas, Sales Manager, LinkedIn (Senior Judge)
Angela Cope, Director of Demand Generation, Softchoice
Barb Huggett, General Manager, SVP Ad Sales, Captivate
Carieanne Nickerson, SVP, GAD, Carat Canada
Grace Mistry, Director B2B Marketing , BMO
Lindsay Mulligan, SVP Marketing, Dignity Health Global Education
Mary-Jane Owen, Founder, Asset Digital Communications
Tessa Ohlendorf, Managing Director, Media Monks
Tulsi Dharel, Professor, Centennial
Tristan Retelsdorf, Director Marketing, Telus
TikTok Power of Entertainment Award
Allison Miceli, Creative Agency Partnerships Lead, North America (Senior Judge)
Florencia Wells, Canada Lead, B2B Marketing & Communications (Senior Judge)
Jeff Topol, Creative Strategy Director - Creative Lab Canada (Senior Judge)
Allison Litzinger, SVP Marketing, Sephora
Arthur Sylvestre, Director of Media, Digital & E-Commerce, Danone
Brittany Wilson, Brand Director, Tangerine
Christine Smith, Director, Marketing, Hyundai
Kevin Andrews, Brand & Marketing Strategy, World Vision


Alison Simpson, President & CEO, Canadian Marketing Association (Co-Chair)


Doug Milne, EVP, Chief Marketing & Strategy Officer, IGM Financial (Co-Chair)


Alessandra Bisaillon, Director of Marketing and Public Relations, Farm Boy Company Inc.


Charlie Sharman, Chief Marketing Officer, PwC Canada


Joseph Bonnici, Chief Creative Officer, Tadiem


Kristie Painting, Country Manager, Pinterest Canada


Susan Irving, Chief Marketing Officer, Kruger Products Inc.


Alison Simpson, President & CEO, Canadian Marketing Association (Co-Chair)
Christine Wellenreiter, Marketing Consultant


David Ferreira, Manager, City Marketing and Brand Research, City of Mississauga


David Vuong, Sr Manager, Strategy & Planning, Rogers


Eric Jackson, Senior Manager of Digital Marketing, Cardata


Jeff Hernandez, Senior Marketing Communications Manager, TELUS
Karen Bannister, VP, Marketing, Centurion Asset Management Inc.


Mary Pompili, Vice President, Marketing and Communications, Villa Charities Inc.


Alison Simpson, President & CEO, Canadian Marketing Association (Co-Chair)


Aftan Chobot, Owner, Salted Marketing


Christine Saunders, President and CEO, Halmyre


Hilary Borndahl, CEO, Miix Analytics
Karim Kanji, VP, Digital & Emerging Media, Active International

Kristine Hughes, Manager, Marketing, TD


Noah Vardon, President, Havas Media
Tulsi Dharel, Professor, Centennial College
Almost 400 marketing professionals representing a broad variety of industries participate on our juries.
The multi discipline judges are marketing professionals with experience across various disciplines and will be on the panel for the second round of judging.