First Round
The First Round is judged online by a panel of judges from across Canada. These judges, all with years of experience in their field, evaluated the entries on Strategy, Creativity and Results, all equally weighted. A panel of Senior Judges and our Strategic Committee are available to the judges for questions and to guide them through the online process.
Second Round
In the Second Round, the Senior Judges and Multi Discipline Judges judge the top entries in the categories and disciplines. The scores from the two rounds are combined to determine Gold, Silver and Bronze awards.
Best of the Best and Top Cause
The top entries from the Second Round are reviewed and the Best of the Best and Top Cause are awarded, making these awards truly representative of the best in Canadian marketing.
Together with CMA, our Co–Chairs oversee the judging process. We're very proud to have these leading industry professionals take on this role.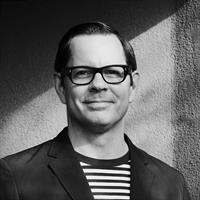 Christopher Andrews
President & CEO
BBDO Canada
A passionate advocate for the power of creativity to drive business, Chris leads a talented group of thinkers and makers at BBDO, delivering powerful and progressive creative work to help grow their clients' brands and businesses.
After spending his early post-school years in the music industry, Chris moved into agency world and spent a decade with TAXI in roles of increasing responsibility, culminating in running the Amsterdam office, where he led operations and held pan-European client responsibility for businesses including Unilever and Heineken.
From there, he served as Global Account Head for Coca-Cola brands for Leo Burnett, based at their global headquarters in Chicago, delivering multi-disciplinary work in markets including the US, Europe, LATAM and Asia-Pacific. After returning to Canada and serving as President of The&Partnership for five years, Chris joined BBDO in the summer of 2020.
Over the course of his career, he has had the privilege of working with some of Canada's, and the world's, biggest brands.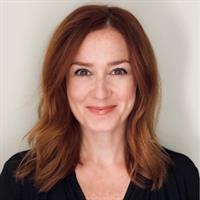 Allison Litzinger
SVP Marketing
Sephora
Allison Litzinger, SVP Marketing at Sephora, is an executive marketing leader with over 20 years of experience building brands and businesses across categories, with expertise in Retail on both the agency and brand side.
Prior to joining Sephora, Allison held the position of VP Marketing | Brand, Customer & Loyalty at Hudson's Bay, where she was responsible for brand strategy and partnerships, marketing planning, marketing communication and creative strategy across Hudson's Bay brand and categories. She led consumer and market research and insights and steered the Hudson's Bay Rewards and Credit programs, and was responsible for maintaining, growing and transforming the Hudson's Bay customer base.
Allison's career started on the Agency side which included 14 years at Leo Burnett Toronto, where she was responsible for brand and business leadership on P&G North American fabric & surface care, IKEA and Canadian Tire.
A believer in purpose-led brands, she is passionate about breakthrough strategy and creative ideas, and has been Internationally recognized for her work across verticals by the Cannes Lions, The One Show, D&AD, The Clios, The Atomic Awards, The Marketing Awards and of course the CMAs.
Allison is thrilled to add this Co-Chair duty to the awards shows she's taken part in judging, and is excited to award the best of Marketing in Canada.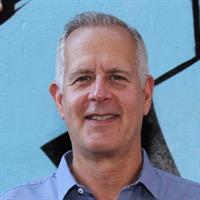 Mike Davidson
Partner & Managing Director
ROUND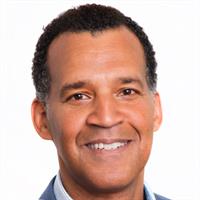 Richard Fofana
Executive Vice President, Strategy
UM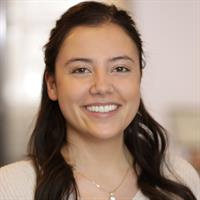 Vanessa Francone
Marketing & Public Relations Manager
FUSE Create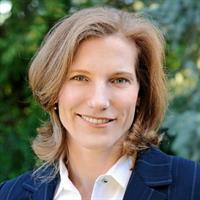 Maria Gregory
Senior Director, Strategic Planning, Client Experience
CIBC
Samantha Kelley
Managing Director, Strategy
Touché! Toronto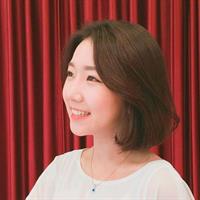 Jess Kim
Senior Manager Marketing Enterprise & Projects
Scotiabank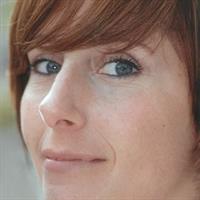 Keeley O'Hara
Creative Resource Director
FCB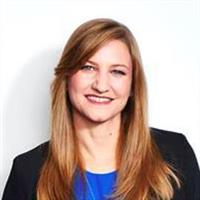 Kristie Painting
Country Manager
Pinterest
David Pullara
Marketing Instructor
Schulich School of Business at York University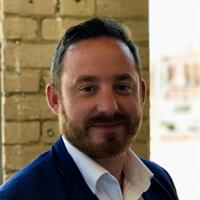 Ben Tarr
President, Canada
Leo Burnett Group Canada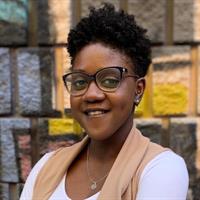 Delissa Thomas
Creative Resource Manager
Tank/Grey
Brand Building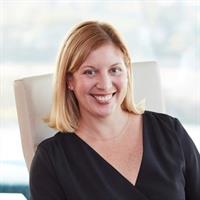 Vanessa Crooker
Vice President – Marketing
AMEX
As Vice President, Enterprise Loyalty & Partnerships, Vanessa is responsible for increasing loyalty and driving Canada's value diversification strategy, cultivating unique and relevant partner centric value, temporary spend campaigns and embedded benefits across products. She plays a key role in the strategic positioning of Brand, Membership Rewards, and oversees entertainment, retail and dining programs.

Vanessa started her career at American Express over 20 years ago, and has held roles across Global Merchant & Network Services on both the acquisition and marketing sides, and most recently was Vice President of LACC Merchant Marketing, where she led teams across Latin America, Canada and the Caribbean to drive revenue and enhance merchant value.

Vanessa holds an Honours B.A. degree in Humanities from the University of Western Ontario and an Executive Diploma in Business Administration from York University. Outside of work, Vanessa spends her time running, reading and devouring podcasts.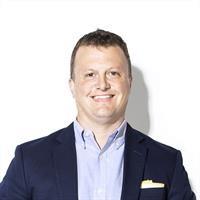 Daniel Shearer
President
Cossette
Daniel believes that creativity not only abuilds brands, but can make the world a better place.
Daniel joined Cossette as Executive Vice President and General Manager in 2016, where he has leveraged his extensive experience building and running diverse, integrated teams at agencies to lead unprecedented growth in the country's most competitive markets. As part of the team that has helped Cossette take the Agency of the Year title three years running, Daniel exploits his deep consumer obsession in everything he does – ever curious, endlessly energetic, and entirely bullshit-free.
Daniel is the Vice-Chair of The Bentway Conservancy, a board member of the Institute of Communications Agencies (ICA) and G Adventures, and is proud to have been involved in work spanning regions, categories and consumers that has been awarded on the local and global.
Business / Brand Impact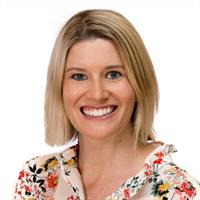 Alyssa Buetikofer
Chief Marketing Officer
McDonald's Restaurants of Canada

Alyssa joined McDonald's Restaurants of Canada as Chief Marketing Officer in 2021. She was promoted to the Canadian Executive Team after ten years with the brand's global head office in Chicago.

Throughout her career, Alyssa has earned a reputation as a strategic marketing visionary who is hyper-focused on business growth and always has the interests of guests top of mind. She is a courageous leader known for her ability to build strong relationships, influence through transparent and genuine communication, and inspire high-performing teams.

Joining McDonald's in 2011, she quickly ascended the ranks; taking on a diverse range of responsibilities across U.S. and global marketing. Most recently, she held the role of Senior Director, U.S. Marketing Brand & Content, where she built brand love and drove sales growth through creative campaigns and promotions. Notably, she was one of the key leaders behind the Famous Orders celebrity program, featuring Travis Scott and J Balvin, which contributed to record-breaking social engagement and drove tremendous business results. Prior to joining the organization in an internal role, Alyssa spent seven years at OMD, where she was responsible for media strategy for McDonald's, as well as Quaker Foods

Alyssa has earned numerous McDonald's awards and distinctions, including receiving the President's Award (2015) and being selected for the Leading Women Executives (2018) training program. She is also an International Cannes Young Lions Competition Bronze medal winner (2008).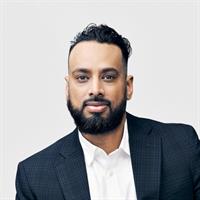 Tishan Canagasaby
EVP, Account Management
John St.
As EVP, Account Management at john st., Tishan leads an enviable team of thinkers and operators who harness creativity to solve clients' business problems and make their brands unignorable.
After starting his career at a direct marketing vendor, Tishan transitioned to the agency world and hasn't looked back since. A passionate advocate for creativity, Tishan brings over 20+ years of integrated brand communication experience working on some of the most iconic brands including Audi, General Motors, Shaw, TELUS, Tangerine, RBC, Maple Lead Foods & TJX to name a few.
Prior to joining john st., Tishan worked at Cossette where he led integrated teams on the award-winning SickKids and TD businesses. He is known for his ability to nurture and coach top talent in the industry, build new capabilities, and influence through transparent and authentic communication.
When he's not at work, you can find Tishan trying new recipes on his Big Green Egg or screaming at his TV watching his beloved Jays, Leafs and Raptors.
Engagement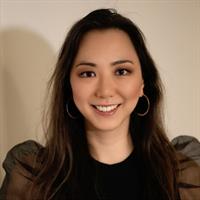 Serena Ho
Director, Marketing Strategy & Planning
Visa
Serena joined Visa as Director, Marketing Strategy & Planning in 2018. She leads Visa Canada Marketing's annual operating plan and strategy, targets, and budgets, and works with Visa Global and Visa North America on aligning on strategic objectives and priorities. Serena is also responsible for Visa Canada's Brand Health and campaign and competitive tracking, Agency Management, RFPs and strategic projects. Most recently, Serena was the PMO for Visa Canada's Multi-Year Brand Transformation where Visa launched their new brand, shifting Visa's perception from a trusted credit card company to the trusted engine of commerce.
Throughout her career, Serena has earned a reputation as a strategic marketing leader who builds strong internal and external cross functional relationships to deliver critical business results. She consistently delivers high quality work, is proactive, demonstrates accountability for her deliverables, is a strong verbal and written communicator, and always ensures the Visa Canada Marketing team is well represented. She's inclusive, authentic, is known for her positive attitude and enthusiasm on every project, and she is always willing to help others and support her team. She's also an active member on multiple Visa committees, from Diversity & Inclusion, Employee Engagement, and Social Impact.
Prior to Visa, Serena has had 10+ years spanning a wide variety of Marketing experience including Brand Partnerships at Virgin Mobile, Sponsorships and Marketing Communications at TELUS, and Loyalty at Sears Canada. In her spare time, Serena loves to travel with her husband and 3-year old son.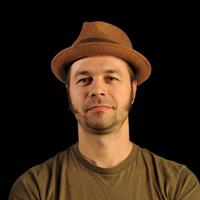 Paul Riss
Partner
The Round Agency
For the past 20 years, Paul has been one of the premier creatives in Canada working on clients like Bud & Bud Light, Kia, Subaru, BMW, Auto Trader, Destination Canada, Clorox, Unilever, McDonald's, 7-11, General Mills, Canada Bread, Meridian Credit Union, Manulife Financial, Coinsquare, Walmart and Capital One. He has also garnered awards in every advertising award show both locally and around the world, including 3 Cannes lions for Cialis. Paul's work on the Subaru Sumo Carwash campaign swept the Canadian Marketing Awards with eleven awards including several golds and the coveted "Best of The Best". This work received coverage in the New York Times and was featured in virtually every major Canadian newspaper. It went viral on YouTube before you could buy views with media & was the top automotive video in Canada within days. The campaign has even become a part of advertising curriculum in a university textbook.
MarTech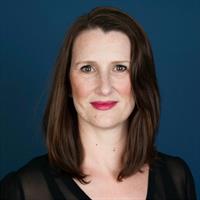 Solange Bernard
Sr. Director Marketing Communications
Tim Hortons
As Senior Director of Marketing Communications, Solange is responsible for shaping the brand voice and identity for one of Canada's most iconic brands. Leading a diverse team across Creative, Social, Media, Restaurant, Regional Marketing and Sponsorship she drives creative excellence, digital leadership, and brand reputation for the Canadian market with particular focus on developing purpose-driven brand marketing initiatives, driving innovation and engagement across emerging media platforms. Solange is a passionate leader who unlocks talent potential and has had great success championing agency accountability and transparency.
Before joining Tim Hortons, Solange held various strategy, media, digital and brand marketing roles at Spinmaster, McDonalds, Shaw Communications, Canwest and Alliance Atlantis.
Solange holds an Honours Bachelor of Arts from the University of Guelph. A passionate member of the Canadian Marketing community, Solange has served as a judge for The Mighty Women Awards (2022), The Effies (2021), The Festival of Media (2018) and Canada's Next Top Ad Exec (2015). Solange lives in Toronto with her husband, three daughters and dog, is an avid runner, foodie and Peloton addict.

Stephan Kiely
CEO
dentsu Canada
Stephen Kiely is a marketing leader with over 18 years of experience in marketing strategy, innovative branding, and content marketing. Known for his ability to connect people and ideas, Stephen has led the development of powerful campaigns for the world's top brands such as Toyota, Lexus, Canon, Uniqlo, Subway, American Express, and National Post to name a few.

Leading large high-performance teams, Stephen aims to nurture a business and workplace culture of collaboration to create high value solutions, measurable impact and business results. As a true creative leader, he believes that a single idea can change business and the world, for the better.
Innovative Media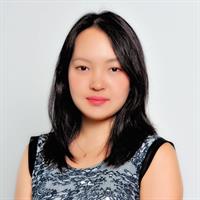 Susana Byun
CX Partner Product Marketing Manager
Cisco
Susana Byun is a partner product marketing manager at Cisco CX. Susana is an experienced marketing manager with over 12 years of experience in the B2B IT and technology industry. Prior to her role in the global CX organization at Cisco, Susana has worked for AWS, Softchoice, Airbnb, Samsung and other world-leading brands and companies. From PR and corporate communications to digital, field and partner marketing, Susana has a vast breadth of experience and depth of knowledge across different practices in marketing communications. She holds a Master of Arts (MA) in Marketing Communications from University of Westminster (United Kingdom) and a Bachelor degree (BA) in Public Relations from University of Sao Paulo (Brazil). Susana is passionate about writing, reading and mentoring. Previously, she has blogged for Huffington Post Brazil, has translated over 18 TED Talks in three languages as a volunteer, and has mentored post-graduate students and Canadian newcomers in the past few years.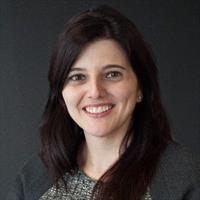 Urania Agas
CEO
Mediacom
Urania Agas is the President of MediaCom Canada, responsible for the day-to-day operations of the agency, strategic planning and team leadership. During her 9-year tenure at MediaCom, she has led both local and global businesses, building strong client partnership, driving operational excellence and developing talent into senior roles. Her experience across categories includes clients like Expedia Group, CIBC, Canadian Tire, Kraft and P&G, to name a few. She is an inspiring, determined leader, partnering with our CEO and MediaCom's senior leadership to continue to deliver the very best our agency has to offer.
Customer Experience & Shopper Marketing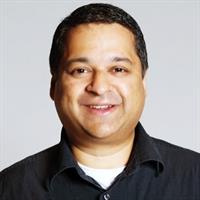 Anil Sankar
Director, CBC Marketing and Communications
CBC
Anil Sankar is a marketing executive and writer privileged to be working with really smart and talented people at the nexus of content, branding, strategy and story. Anil is the Director, Business Operations for CBC Marketing & Communications, where he leads strategy, planning, operations, growth marketing and innovation.

Prior to this, he has worked extensively in both editorial and senior managerial roles at the CBC. At CBC News, Anil had editorial responsibility for hourly newscasts as a line-up producer and Senior News writer. On the management side he has extensive experience as a production manager working on large scale live events like Canada Day from Parliament, the Rolling Stones Concert for Toronto and as well as many high-profile dramas and comedies.

Anil has his MBA from the Schulich School of Business at York University, and undergraduate degrees from Ryerson's School of Radio & Television Arts and Wilfrid Laurier University. He recently completed his certificate in Diversity and Inclusion from Cornell University and is an adjunct professor in the Creative Industries Management program at Sheridan College.

Kristy Pleckaitis
Vice President, Strategy
Broken Heart Love Affair
Kristy is a seasoned marketer with over 10 years of experience at some of Canada's most awarded agencies, with a focus on brand transformation and experience design. She has also made Strategy Magazines Creative Report Card Rankings as both a planner and designer. Currently, she holds the position of VP Strategy at Broken Heart Love Affair.
She has contributed to several award-winning campaigns, including Canadian Down Syndrome Society's "Anything but Sorry", PFLAG's "Destination Pride", and Tourism Ontario's "Where Am I?", that were recognized on the global stage at the Clio Awards, D&AD, Cannes Lions, Webby Awards, Andy Awards, and The One Show. Prior to becoming a brand strategist, she was a certified UX designer, designing large-scale websites and architecting mobile experiences.
Canada Post Integrated Marketing Award
Danielle Doiron, GM Marketing, Canada Post (Senior Judge)
Marc Cooper, CM, President, Junction59 (Senior Judge)
Kristi Tomasin, Director, Smartmail Marketing, Canada Post
Nadia Chegrinec, Director, Events & Sales Enablement, Canada Post
Audrey Jamieson, President, Marketing Kitchen & 5am Lemon Inc.
Chris Kincaid, Vice President & COO, Mediaplus
Smita Challu Tulsani, Director - Direct Response & Innovation, Canada Cancer Society
Kathleen Sloan, CM, Director, Marketing and Communications, Villa Charities Inc.
Environics Analytics Data-Driven Marketing Award
Tania O'Brien, CMO, Environics Analytics (Senior Judge)
Nelly Radfar, Advisory Executive, Management Consulting –Digital Experience Transformation, KPMG (Senior Judge)
Michelle Kostya, Head of Merchant Education & Community, Shopify
Michael Scida, Director, Retail Business Development, Environics Analytics
Paulina De La Riva, Chief Strategy Officer, Ogilvy Health
Vish Ramkissoon, Chief Technology & Data Officer, Publicis Hawkeye
Kristina Koprivica, VP, Corporate Marketing & Strategy, Kruger Products, Kruger Products
LinkedIn B2B Marketing Award
Diana Luu, Canada Country Manager & Sr. Director Strategic Accounts, LinkedIn (Senior Judge)
Sean McConnell, Agency Lead, LinkedIn (Senior Judge)
Matt Ramella, President, Reprise Canada
Matt Collette, Head of Digital, Edelman Canada
Marissa Homere, VP Marketing, Irwin
Allison Munro, Chief Marketing & Ecosystem Officer, Vena
Nicole Macpherson, VP, Group Account Director, Publicis Media
Steve Muscat, Vice President Strategic Partnerships, Active International
Grace Mistry, Head of Marketing, B2B Advertising, BMO
Meta Business Equality Award
Andrea Van Leeuwen, Head of Marketing Facebook & Instagram, Meta (Senior Judge)
Ishma Alexander-Huet, VP, Client Advice and Management Head of Learning & Culture, Initiative (Senior Judge)
Nish Shah, Head of Agency, Meta
Wanda Fong, Industry Manager, Meta
Sonya Furdyk, Marketing Manager, Meta
Alex Kucharski, Communications Manager, Meta
Tyjondah Kerr, Director, Equity, Diversity and Inclusion, OLG
Grace Chan, VP Media, Content, Merchandising, RBC
Abhijeet Ray, Managing Director, Ethnicity Multicultural Marketing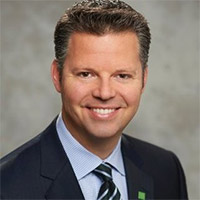 Doug Milne, EVP, Chief Marketing & Strategy Officer, IGM Financial Inc. (Co-Chair)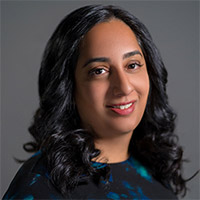 Sartaj Sarkaria, Acting CEO, Canadian Marketing Association (Co-Chair)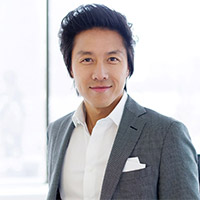 Andrew Au, Managing Partner, Intercept Group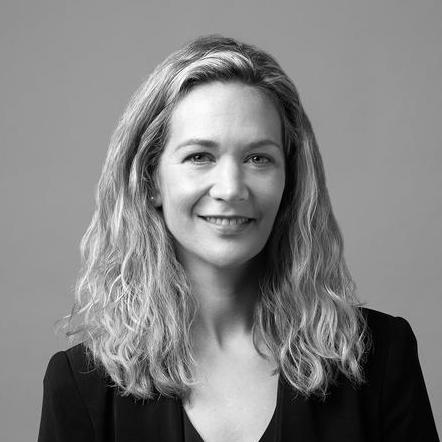 Erinn Piller, Head of Business Marketing, Canada, TikTok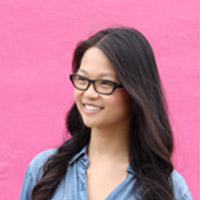 Jainy Tong, Director, Marketing & Communications, NEXT Canada

Jeremy Gayton, Partner, President, lg2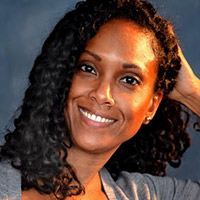 Tyjondah Kerr, Director, Equity Diversity and Inclusion, OLG
Janine Allen, President, Partner, Kaiser & Partners, Inc. (Co-Chair)
Sartaj Sarkaria, Acting CEO, Canadian Marketing Association (Co-Chair)
Deanna White, President, Brand Marketer
Dhaval Vediya, Director, Product Management - Personal Deposits, CIBC
Peter Rodriguez, CEO and Founder, Brand Igniter Inc.
Simone Hughes, Co-Leader of Business Development & Marketing, Gowling WLG
Steve Levy, COO, Ipsos Canada
Almost 300 marketing professionals representing a broad variety of industries participate on our juries.