Creating value without overspending
This blog post is part of a blog series developed by members of the CMA Brand Council on the topic of "brand as a value generator." This is the third of four blogs, diving into brand value creation. Read Part 1 and Part 2.
As a brand marketer, you are constantly faced with the challenge of creating value for your brand while working within a budget. It's easy to fall into the trap of thinking that the only way to create value is to spend more money. However, there are plenty of ways to create value without overspending. Here are some examples for doing just that:
Collaborations
Partnering with other brands is a great way to create value. By pooling your resources, you can create joint marketing initiatives that are more effective and cost-efficient than going it alone. Plus, partnering with other businesses can help you tap into new audiences and reach new customers. The adidas and Crayola collaboration is a great example of a value-generating partnership. On the surface, it feels unexpected, but dig a little deeper and you see it's a strategic gold mine. For adidas, Crayola is a beloved nostalgic brand known for colourful and creative products perfect for the fashion industry. For Crayola, the brand can reignite dormant brand relationships fueling demand for their products, or offering a channel for new products or services. Both brands also share similar values, which is paramount to commencing any partnership.
Always on brand
As brand marketers, our first instinct is to create a brand campaign, which most likely would require a heavy load with paid media support and a 12-week turnaround. Large campaigns can't be the only tool in your brand toolbox. The best brands today find ways to garner attention without reliance on large paid media budgets. One key tactic is responding to cultural trends and conversations where your product or brand has a key role to play. For example, after Nike released their Montreal bagel designed shoe, the hype was real – the shoes were "the talk" on social media. Philadelphia Cream Cheese quickly and authentically entered the conversation by following up with their new Philadelphia smear socks. As such, the brand earned attention with love on social media and publications sharing their story, generating value without a big brand budget.

Partnering with creators
Creating unique and impactful brand assets can be an expensive proposition. In terms of a typical campaign, content production can eat up to 70 per cent of your campaign budget. If you're looking to save money, look no further than partnering with influencers that are also content creators. This approach can offer multiple advantages. For starters, influencer creators are proven storytellers who already have a built-in audience and who are often well acquainted with producing high impact content at a fraction of the cost that major brands might encounter.
By working with trusted, proven, and efficient creators to create content, brands can then leverage it for their own channels to inject crucial authenticity, creativity, and scale to their storytelling. While this tactic is an effective and efficient marketing approach, there are key best practices to follow to ensure the content remains authentic to the creator, while still driving performance for the brand. It's imperative to ensure you consult with your influencer agency or in-house expert before kicking off this approach.
ALDO Shoes integrates creators in an authentic and creative way. By partnering with personalities who match the brand tone and voice, ALDO Shoes speaks to their audience in their own language. They are now creating content that can be more relatable, humorous, educational, and tell stories through the lens of a real person.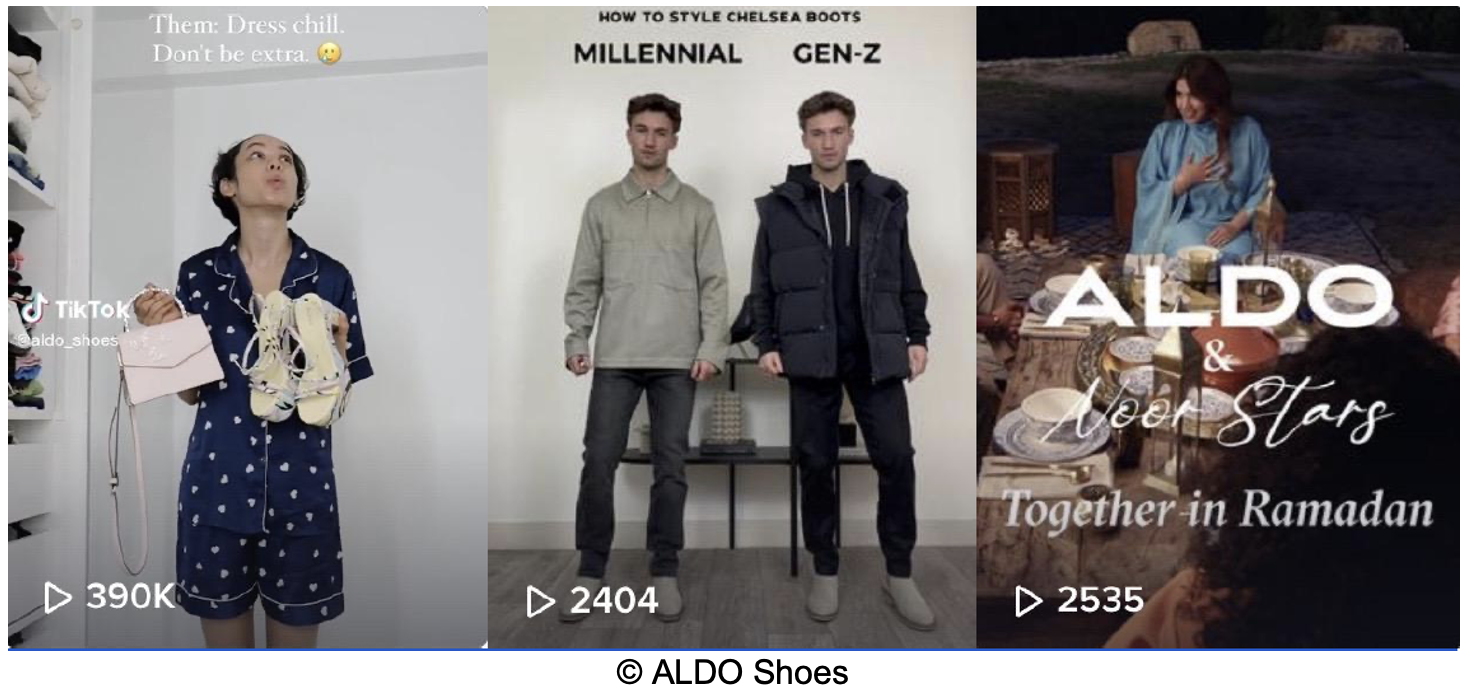 Final thoughts
Creating value for your brand doesn't always require a big budget. By collaborating with other brands, being responsive to cultural trends, and partnering with creators, you can generate value without overspending. Below are a few key reminders:
Joint marketing initiatives can be more cost-effective and efficient as opposed to going it alone.
Responding to cultural trends and conversations can help garner attention.
Partnering with influencers that are also content creators can produce high-impact content at a fraction of the cost.
By utilizing these tactics, you can create value for your brand and reach new audiences without breaking the bank.
Up next is Part 4 of this blog series, touching on loyalty and trust. Stay tuned!