12/09/2021 18:00:00
1:00PM - 2:00PM ET
Partnered Webinar
Google Is Your Best Friend
Register
Google Is Your Best Friend:
Google gives you access to a worldwide market
Google advertising is cost effective for smaller businesses
Google messaging is a real difference maker
Comprehensive analytics help you identify winning and losing ad content, so you can continually refine and sharpen your tactics.
Run with Google, not from Google.
The Google platform can be intimidating to the uninitiated. How do you manage an effective campaign? What's needed? What role does Google advertising play? How much do you have to invest (the beauty of Google is that you can start small to see what works and then increase spending)? How do you measure success? How do SEO investment & Google Ads meet in the middle? How do SEO & SEM work together?
Key Takeaways from this Webinar:
Better understand the opportunities Google offers your brand
Learn the Google advertising fundamentals and tools
How to leverage Keyword research and insights
Essentials for setting up your first campaign
Keys to effective Google messaging
The ability to continually tweak performance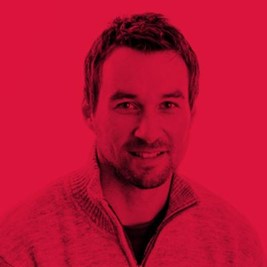 Michael Halbmeier
Digital Director
Branderos Inc.