02/23/2022 15:00:00
10:00AM - 12:30PM ET
Seminars
Making Informed Marketing Decisions
Members: $295
Non-Members: $395
Register Now
We are told from a young age that we should strive to make the right decisions, but we aren't taught exactly how to do this. Every day, we make over 35,000 decisions in our personal and professional lives. How many of those decisions do you get right?

Marketing teams are forced to make rapid decisions every day. What campaigns to launch, where to shift budget for better results and what customers to target are the most common decisions. These decisions can be straightforward if you have the proper framework or incredibly complex without a roadmap.

After participating in this seminar, you will benefit from:
Concrete ideas that you can apply to future decisions right away
Clarity on why past decisions didn't work and how to think through similar situations in the past
Plenty of case studies and practical examples to work through
Leveling up your decision-making skills
This seminar is geared towards marketing specialists, managers, and any marketing leader who wants to make a bigger impact through better decisions.
The three strategies for dealing with decision overwhelm and when to apply each one
Breaking down why past decisions worked and why they didn't
The role of data when making decisions and what to do when you don't have any numbers
How to make decisions even if limited by politics and processes
How to develop a decision-making process that is unique to you and your team through persuading and enlisting the help of others in the decision-making process
Ruben Ugarte is a Data and Decision Strategist and the author of the Data Mirage: Why Companies Fail to Actually Use Their Data. He has helped over 75 medium-sized and large enterprises, including the Fortune 1000, across 5 continents, use data to make higher quality decisions. These decisions helped companies significantly boost performance, increase profitability, dramatically lower costs, and make their teams world-class. He also maintains a popular blog that over 100,000 readers have read. In his free time, you can find him dancing or trying to learn something new.
Cancellation of registration must be received by e-mail no later than ten (10) business days prior to the date of the seminar in order to receive a full refund. No refunds will be given for cancellations made less than ten (10) business days prior to the seminar. If you registered for a seminar but are unable to attend, substitutions are welcome anytime prior to the seminar at no extra cost.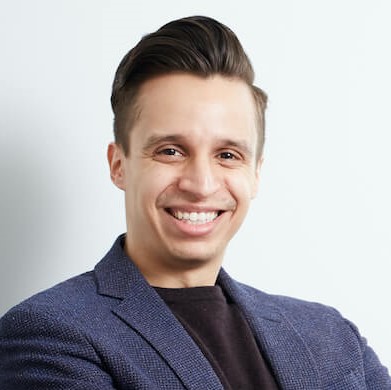 Ruben Ugarte
Data and Decision Strategist & Author of Data Mirage
Utility