12/07/2022 18:00:00
1:00PM - 3:30PM ET
Online Training
Creative Strategic Thinking
Members: $295
Non-Members: $395
Register Now
Creative thinking is the ultimate human advantage. It's how we use our brainpower to think differently, generate ideas, and create new from old. We use creative thinking to solve complex problems, challenge the status quo, and envision a brighter future. It is a vital business tool with which to find solutions to change and uncertainty.

Without creative thinking, there would be no innovation or advancement.
But too often our educational systems, our business structures, and our socio-political cultures stifle creativity. Have you ever experienced rote learning? Or boring, repetitive tasks? Or a don't-rock-the-boat culture where only narrow-focused thinking is encouraged in silos.

Many people think they're not creative because they don't paint or write or act or sing. The truth is all of us can access creative thinking capabilities that can unleash the power of creativity.

*If you have previously attended the Creative Strategic Thinking training please do not register for this session as the content is similar.
A deeper understanding of creativity and the characteristics of creative people
Generating, Evaluating, and Nurturing ideas
Examples and anecdotes from the advertising and brand-building world
A curated selection of powerful creative thinking tools used by the top agencies
Practice sessions and relevant real-life case studies
Q&A
What constitutes 'being creative' and how it applies to your business
To build creative confidence and your ability to think creatively
Recognize and overcome obstacles to creativity
Creative tools to help address everyday business challenges
Practical tips to boost your creative thinking powers
Broadly, everybody who values the power of creative thinking and wants to improve their creative thinking capacity. You may be in a creative industry looking to reinforce mindset and skills, or in an industry where strengthening creative thinking practices are needed to deliver change.
This seminar is suitable for a wide range of positions from Administrators and Co-ordinators to Managers, Directors and Leaders with a minimum of 2-5 years' experience in business.
Peter Wilken

Peter is a Professional Speaker, a Brand-Building Specialist and an Author. He helps individuals and organizations think and act more creatively to manage change, address business challenges and build stronger brands.

Peter ran advertising agencies for Ogilvy and Leo Burnett, and his last corporate role was as Head of BBDO Asia Pacific – BBDO has been the No.1 Creative agency in the world for the last 13 consecutive years.

He is a co-winner of a Cannes Gold Lion, the Oscars of the advertising world and his book Dim Sum Strategy was recently published by Parafine Press NY.
The training slide deck will be provided to participants by the next business day following the training. Participants will also receive a recording link which will be available for a 2-week viewing window.
Please direct questions to
learning@thecma.ca
Cancellation or transfer of registration must be received by e-mail to
learning@thecma.ca
no later than ten (10) business days prior to the date of the training to receive a full refund. No refunds will be given for cancellations made less than ten (10) business days prior to the training date. If you registered for a training but are unable to attend, substitutions* are welcome any time prior to the original registration training date at no extra cost.
*Substitutions refer to the transfer of a registration from one individual to a colleague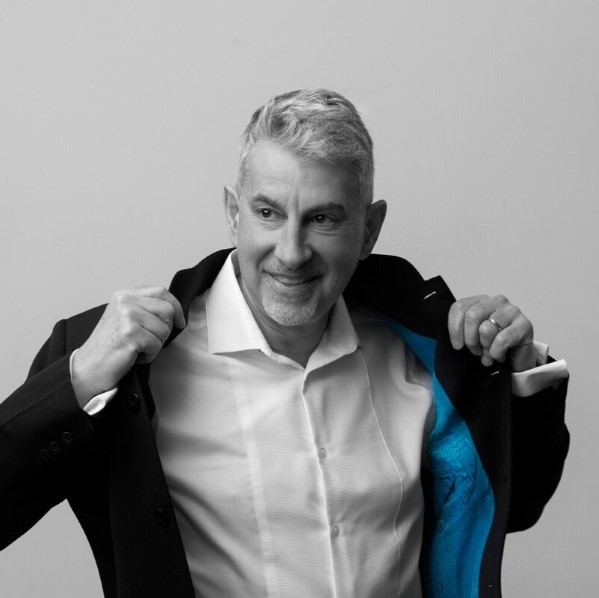 Peter Wilken
Speaker, Author and Brand Strategy Consultant
Dolphin Brand Strategy