03/22/2023 17:00:00
1:00PM - 3:30PM ET
Online Training
Fostering Loyalty and Customer Engagement
Members: $310
Non-Members: $415
Register Now
Digital innovation is revolutionizing how brands find and attract new customers, and how they increase their brand presence in a market. But with that driving force, the focus on existing customer relationships as part of the mix is sometimes left to the side. By truly harnessing the power of loyalty, brands can create strong customer engagement, increase share of wallet, and drive new customer acquisition through referrals.
Marketers today have an opportunity to reinvigorate the lost art of communication with relevant 1:1 customer dialogue and engagement that makes a lasting impact on brand loyalty. Through the power of customer data and digital enablement, brands have an opportunity to know their customers at an intimate level. And through e-mail, digital media, online engagement, app's, social media and more, brands can create a direct and personal connection with their existing customers that provides a tangible value-add. Through value and recognition, rather than big-brother invasion, brands are able to foster ongoing loyalty and drive strong advocacy that ultimately leads to a more qualified flow of new customers and increased lifetime value from existing customers.
Through this session we will look at a variety of opportunities for marketers to grow customer loyalty and review relevant examples that bring the thinking to life.
How to invigorate the lost art of email and 1:1 communication
Ways to drive loyalty & advocacy through social media
How to recognize your customers on a personal way across all touchpoints
Ways to maximize customer engagement and (re-)purchase
An understanding of methods and tools that can be used to foster loyalty from your customer base
Real-world examples and inspiration across a range of industries to bring concepts to life
Actionable customer engagement strategies
Junior to mid-level brand managers looking to increase customer loyalty marketing
Marketers with a limited to general sense of loyalty tools, seeking to expand their CRM knowledge
Anyone who needs a new shot of inspiration for their loyalty efforts
Vicki Waschkowski
Marketing Leader, Instructor, Speaker
An energetic and accomplished marketer, Vicki brings a unique mix of agency leadership, corporate strategy, marketing execution, and educational teaching & speaking. Vicki currently works across numerous capacities – as the founder of Hook Marketing, Professor of Marketing at Mohawk College, Professor of Social Media at Seneca College, and regular instructor and CM content developer for the CMA – and she enjoys sharing her depth of marketing insight with Canadian marketers.
Vicki has expertise in spearheading strong cross-channel integrated marketing campaigns, creating consumer loyalty programs and CRM efforts, driving e-commerce and digital experiences, producing social media content and community management strategies, new business development, and building brand awareness. She has a proven track record in Canada, U.S. and Mexico at consistently driving double-digit business growth and award-winning campaigns. Vicki's experience has spanned over 20 years, on the leadership teams of some of Canada's biggest marketing agencies and corporate franchises, including leadership of national loyalty programs. With a passion for marketing, a finger on the pulse of the industry, and an easy-going conversational approach, Vicki brings a contagious energy to all of her discussions.
Cancellation or transfer of registration must be received by e-mail to learning@thecma.ca no later than ten (10) business days prior to the date of the training to receive a full refund. No refunds will be given for cancellations made less than ten (10) business days prior to the training date. If you registered for a training but are unable to attend, substitutions* are welcome any time prior to the original registration training date at no extra cost.
*Substitutions refer to the transfer of a registration from one individual to a colleague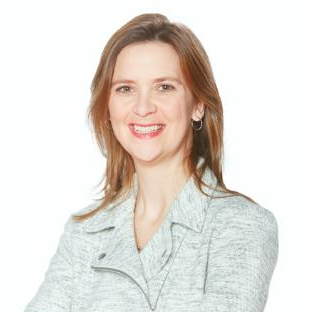 Vicki Waschkowski
Marketing Leader, Instructor, Speaker
Maple Leaf Sports & Entertainment Ltd.
Maple Leaf Sports & Entertainment Ltd.
Maple Leaf Sports & Entertainment Ltd.