06/14/2023 17:00:00
1:00PM - 3:30PM ET
Online Training
Content Marketing
Members: $310
Non-Members: $415
Register Now
You've heard the stats before. We're exposed to over 5,000 marketing messages a day. We have the attention span of a goldfish. We get lost in TikTok and often can't find our way out. And you wonder why your banner ad isn't getting clicks? Why you can't prove the effectiveness of your outdoor ad? It is increasingly difficult to defend the dollars spent in tactical marketing when you aren't quite sure of the ROI. There has to be a better way.
Enter Content Marketing. Simply defined, Content Marketing is a strategic marketing approach designed to garner brand attention by focusing on the creation & distribution of relevant and interesting content aimed at attracting and retaining a defined audience. It's about the pull vs. the push. Or in other words, content marketing is the stuff people want to see, not have to see.
Content Marketing is not new. But it is more important than ever before. If the pandemic taught us anything, it's that brands must find new ways of connecting to consumers in authentic and compelling ways.
---
Group rates: CMA offers special rates for groups of 6 or more. Please reach out to learning@thecma.ca to take advantage of group rates. Note: for group rates to apply, all registrations must be completed at the same time.
The what and the why of content marketing
The marketing spectrum and what's changed
Trends in Content Marketing
How to create a process and framework for compelling content
Content Composition & Distribution
Building your editorial calendar
Key Performance Indicators
A true understanding of what content is and what it isn't
Knowing how and where content is relevant in the context of an integrated marketing plan
Understanding how to plan, develop and execute a content marketing program
Intermediate marketers with limited understanding of content marketing:(Marketing Coordinators, Managers, Account Executives, Account Supervisors, etc.)
Robin Whalen
President & CEO of Church+State
As an agency veteran, digital and direct marketing have been a professional passion of Robin's for over 20 years. Perhaps her love of 'accountability' stemmed from her roots as a U of T graduate with a degree in Legal Ethics. Regardless of where it came from – Robin landed her first agency job in the Integrated Marketing Services division of Leo Burnett and has been hooked in the world of communications and agency management ever since.
Over the past 2 decades, Robin has held a variety of senior management roles at some of the largest advertising networks in the world. Robin has also worked closely with the Canadian Marketing Association for the past 20 years. Originally as the chair of the Direct Marketing Council, Robin has also chaired the Digital Marketing Council, sat on their Board of Directors, and currently teaches their Digital Marketing Course. Most recently, Robin has acted as a Senior Judge for the Annual CMA Awards Show and is a member of the Awards Strategic Advisory Committee.
When she's not leading clients through business planning and brand activations, you can find her sourcing babysitters to pave the way for future travel expectations and shopping excursions.
Cancellation or transfer of registration must be received by e-mail to learning@thecma.ca no later than ten (10) business days prior to the date of the training to receive a full refund. No refunds will be given for cancellations made less than ten (10) business days prior to the training date. If you registered for a training but are unable to attend, substitutions* are welcome any time prior to the original registration training date at no extra cost.
*Substitutions refer to the transfer of a registration from one individual to a colleague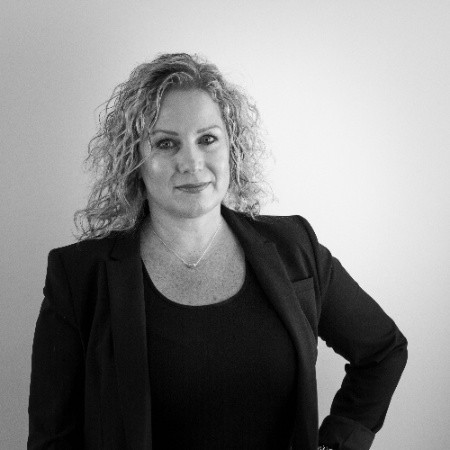 Robin Whalen
President & CEO
Church+State
Investment Planning Counsel
Allstate Insurance Group of Companies
Hyundai Auto Canada Corp.
Ontario Lottery & Gaming Corporation
Ontario Lottery & Gaming Corporation
Ontario Lottery & Gaming Corporation
Ontario Lottery & Gaming Corporation
Ontario Lottery & Gaming Corporation
Ontario Lottery & Gaming Corporation
Ontario Lottery & Gaming Corporation
Ontario Lottery & Gaming Corporation
Ontario Lottery & Gaming Corporation
The Wawanesa Mutual Insurance Company
Burgundy Asset Management Ltd.
Hamilton Health Sciences Foundation