08/22/2023 14:00:00
10:00AM - 12:30PM ET
Online Training
Marketing Planning Primer
Members: $310
Non-Members: $415
Register Now
How to Develop Marketing Objectives, Strategies & Tactics
Crafting a successful marketing plan is both an art and a science.
Because the planning process is critical to the success of any marketing organization, the marketing plan is the most important document for guiding the team and allocating resources to achieve the business goals of the organization. Building the marketing plan involves knowledge of plan components, management skills, and collaboration abilities. Marketers must learn how to effectively craft, communicate, and execute the plan to reach desired outcomes.
What's the MOST important part of the plan? Exactly! It's MOST: Marketing Objectives, Strategies and Tactics. What strategic marketers do best is develop and then execute against relevant, timely and impactful objectives.
This online training is ideal if you want to learn how to take a holistic view of strategy. Perfect for emerging marketing managers — those who are progressing in their careers to a position which requires more strategic thinking and team leadership.
You will learn and practice the MOST essential parts of a successful marketing plan. We will look at current examples and you'll get to practice the approach.
---
Group rates: CMA offers special rates for groups of 6 or more. Please reach out to learning@thecma.ca to take advantage of group rates. Note: for group rates to apply, all registrations must be completed at the same time.
How to prepare for the marketing planning process
How to do a proper SWOT analysis
Why it's important to analyze the competition
How to distinguish between goals and strategy
How to develop marketing objectives, strategies. and tactics
Knowledge on how to lead your team to effective development of the marketing plan
Understanding the differences between objectives, strategies, and tactics
Understanding how the different functional elements of a plan work together
Knowing how to use the plan as a living document to assess progress and adjust as required
Marketing managers and brand managers
Agency account managers and supervisors
Marketing communications specialists
Mid-level managers
*If you have previously attended the Developing the Marketing Plan training, please do not register for this session as the content is similar.
Richard Toker
Partner at Branderos
Richard Toker is a fixture in the Canadian marketing scene. He's been a leader inside blue-chip advertising agencies and has worked client-side as a Director of Marketing at Rogers.
Richard is a solution focused facilitator, trainer, and marketing consultant. For the past 12 years Richard has worked with a variety of clients to help them make progress with challenging changes and to help develop their management skills. Richard also helped develop content for the Chartered Marketer designation and is on ongoing instructor in the program.
As a boutique agency founder at Branderos he brings insight in consumer and B2B marketing from experience on brands such as Sheridan Continuing and Professional Studies, Ontario Charitable Gaming Association, Muskoka Steamships & Discovery Centre, the Canadian Marketing Association, Recipe Unlimited (Harvey's & Swiss Chalet), and – previously – American Express, CAA, CBC, HP, IBM, HSBC, Little Caesars, Pitney Bowes, Fuji, Goodyear, Lexus, Bell, Rogers, Telus, Ontario Lottery, Scotiabank and SIR Corp (Jack Astor's, Scaddabush).
Prior to starting his own business in 2009, Richard was Director, Direct & Digital Marketing at Rogers Communications. And prior to that, Richard spent almost 20 years in the advertising business at Ogilvy & Mather, McCann Erickson, Cossette, Draft, and Bimm.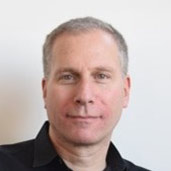 MediaMonks Toronto Limited
The Wawanesa Mutual Insurance Company
The Wawanesa Mutual Insurance Company
The Canada Life Assurance Company
Wilfrid Laurier University