10/11/2023 17:00:00
1:00PM - 3:30PM ET
Online Training
Art of Copywriting
Members: $310
Non-Members: $415
Register Now
The Art of Copywriting is designed for experienced marketing copywriters who are looking to energize their writing by exploring and experimenting with different techniques and hands-on writing exercises that will help take them beyond their comfort zone. The key here is helping you develop memorable phrases and sentences that can then serve as fundamental building blocks for marketing pieces. Also crucial is the development of the ability to write in a wider range of voices to match up against diverse brands, platforms, and audiences. You should emerge from the training with fresh approaches to copywriting and more confidence in your ability to persuade through your writing.
---
Group rates: CMA offers special rates for groups of 6 or more. Please reach out to learning@thecma.ca to take advantage of group rates. Note: for group rates to apply, all registrations must be completed at the same time.
How to express your strategic key message and boil it down to a headline, a hashtag, and a one-sentence blurb in a range of different media.

How to use tools such as rhythm and parallelism to make your prose more conversational and memorable.

How to tell a story about your organization and the people it touches with authenticity and purpose.

How to integrate your brand's voice, tone, and key vocabulary into your marketing.

How to shape your copywriting for flow, brevity, and impact.

How to persuade your readers to take action based on the viewpoint you express.
The ability to take your copywriting art to a higher level, so you can produce bolder marketing that drives your message home with more flair, conviction, and humanity.

The purpose is to shake up your copywriting and invite you to explore and experiment to find new techniques to broaden your art.

The ability to make your copywriting more adaptable to different voices, different brands, different platforms, and different audiences.
Any writer who is responsible for producing marketing materials and wants to enhance the range, depth and engagement of their copywriting to increase impact.
Anyone marketing writer who wants more control of their craft so they can better tailor their writing to an ever-wider range of platforms and ways of engaging an audience
Joel Sears
President, WriteUp
Joel began his career as a business journalist, before becoming an advertising copywriter and creative director in blue-chip agencies for clients like GM, IBM, Nestle and Bell. He continues to work as a strategist and writer in work with agencies and directly with clients. His strength is the ability to define a strategic direction that can be distilled into a core message that will drive an organization's success.
Along the way, Joel has developed his own writing toolbox filled with insights and techniques that lead the way to powerful and memorable marketing and communications writing. He has made it his personal mission to share his toolbox through his work in Professional Development as a curriculum creator and facilitator through his company, Writeup.
Joel believes in the power of the written word to transform careers and organizations. He has taken his mission into workshops for organizations such as the Canadian Marketing Association, Maple Leaf Sports and Entertainment, the Conference Board of Canada, the Canadian Institute, Canadian Tire Financial Services, the YMCA – and in high schools where he's helped hundreds of students find their written voice.
Cancellation or transfer of registration must be received by e-mail to learning@thecma.ca no later than ten (10) business days prior to the date of the training to receive a full refund. No refunds will be given for cancellations made less than ten (10) business days prior to the training date. If you registered for a training but are unable to attend, substitutions* are welcome any time prior to the original registration training date at no extra cost.
*Substitutions refer to the transfer of a registration from one individual to a colleague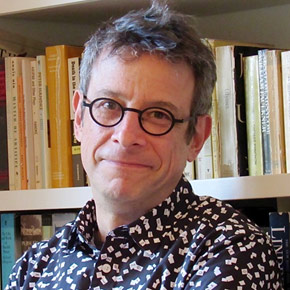 The Salvation Army in Canada
The Wawanesa Mutual Insurance Company
The Wawanesa Mutual Insurance Company
The Wawanesa Mutual Insurance Company
The Wawanesa Mutual Insurance Company
Hyundai Auto Canada Corp.
Hyundai Auto Canada Corp.
Hyundai Auto Canada Corp.
Canadian Marketing Association
Calgary Economic Development
Calgary Economic Development
The Salvation Army in Canada
Hyundai Auto Canada Corp.
Hyundai Auto Canada Corp.
Hyundai Auto Canada Corp.
The Wawanesa Mutual Insurance Company
The Wawanesa Mutual Insurance Company
Canadian Marketing Association
CIBC - Canadian Imperial Bank of Commerce
PATTISON Outdoor Advertising