11/21/2023 18:00:00
1:00PM - 3:30PM ET
Online Training
CASL and Privacy Essentials
Members: $310
Non-Members: $415
Register Now
Do you need an overview of Canada's anti-spam (CASL) and privacy laws so you can better navigate digital communication rules and confidently engage with your audience? Facilitated by CMA Committee experts, this interactive session is designed for marketers and offers a comprehensive overview that is practical and easy-to-understand.
Attendees will discuss real-life examples, and learn how the rules impact a range of marketing activities, including:
Online behavioural advertising and cookies
SMS marketing
Referral marketing
B2B marketing
Social media marketing
E-mail list sharing
Contests
Installation of computer programs and apps
Working with third-party data and service providers
---
Group rates: CMA offers special rates for groups of 6 or more. Please reach out to learning@thecma.ca to take advantage of group rates. Note: for group rates to apply, all registrations must be completed at the same time.
What constitutes a commercial electronic message and how to ensure your marketing lists are compliant so you can refine your customer engagement strategies.
The basics of Canada's federal privacy law (PIPEDA), and how it applies to marketing activities.
Where Canadian federal and provincial privacy rules are headed, including aspects of Quebec's new privacy law (Law 25) that marketers need to understand.
When privacy laws in other jurisdictions, including the EU's General Data Protection Regulation (GDPR) and California's Consumer Privacy Act (CCPA) apply to Canadian marketing activities.
Insights on when CASL and privacy laws are triggered, including how they apply to different sectors such as charities and non-profits.
Tips to help ensure compliance in some of the most common and challenging marketing scenarios.
Interaction with leading Canadian subject matter experts who will answer your questions.
Access to the session recording and resource take-aways.
Any marketer who is seeking a foundational understanding or a refresher of CASL and privacy laws in Canada. For example, if you are a content creator, social media manager, CRM specialist, SEO and SEM coordinator, event organizer or have a role that interfaces with data collection or analytics, this session will provide you with valuable information.
Attendees that want a comprehensive self-directed high level overview of all of the rules and regulations that impact marketing activities in Canada can take the Compliance for Marketers on demand course.
Kim Arsenault
As Senior Director of Client Success at Shift Paradigm, Kim is responsible for the day-to-day relationship of her clients, helping them drive sustainable growth. For too long, marketers have thrown technology and tactics at problems. The result: messy tech stacks, divorced from the underlying business strategy. Kim brings close to 20 years of Digital Marketing experience to her clients, working closely with them to connect the dots across their entire organization by aligning their strategy with process, people and technology.
Kim is the Chair of the Ethics and Standards Committee for the CMA and has been at the forefront of CASL since 2011 where she was an early member of the CMA CASL Working Group. Kim has been actively consulting organizations on what it means to be CASL compliant and helping organizations understand the impact that the legislation has on their marketing programs. Kim participated in the Parliamentary Review in Ottawa in November 2017, providing her perspective on where CASL has had a positive impact on Canadian businesses as well as areas of the legislation that need to be improved. Kim is a former member of the CMA Cannabis Working Group.
Devorah Evans
Deborah Evans is the Chief Privacy Officer at Rogers Communications, where she is responsible for privacy across all lines of business, including management of CASL and telemarketing rules. She is also responsible for Rogers' relationship with the Office of the Privacy Commissioner and the CRTC Enforcement Branch.
Deborah joined Rogers in 2007 and has progressed through various positions within the organization's Regulatory team, including representing Rogers at numerous proceedings and government hearings, and implementation of the CRTC's Wireless Code. As well, she managed Rogers Office of the Ombudsperson for 18 months. Deborah has managed Rogers' privacy office since 2014.
She is the Chair of both the CWTA Privacy and Security Committee and the Canadian Marketing Association's Privacy Committee, former Chair of the CWTA's Recycling Committee, and former member of the CWTA Accessibility Committee.
Deborah holds a Bachelor of Arts (Honours) in Politics from Brock University; and a Master's of Public Affairs, with a specialization in European Integration, from Carleton University. She also holds a CIPP/c privacy certification from the International Association of Privacy Professionals (IAPP), and currently sits on the IAPP Canadian Advisory Board.
Cancellation or transfer of registration must be received by e-mail to learning@thecma.ca no later than ten (10) business days prior to the date of the training to receive a full refund. No refunds will be given for cancellations made less than ten (10) business days prior to the training date. If you registered for a training but are unable to attend, substitutions* are welcome any time prior to the original registration training date at no extra cost.
*Substitutions refer to the transfer of a registration from one individual to a colleague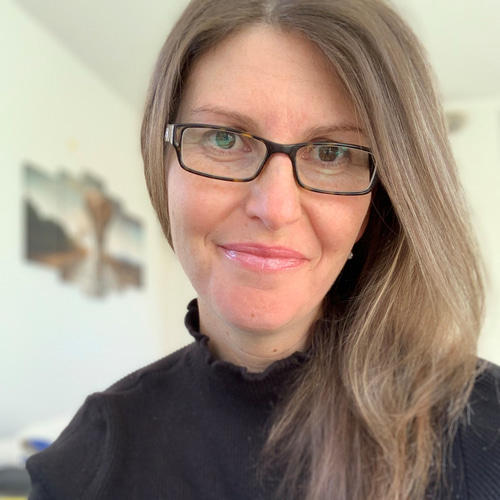 Kim Arsenault
Senior Director, Client Success
Shift Paradigm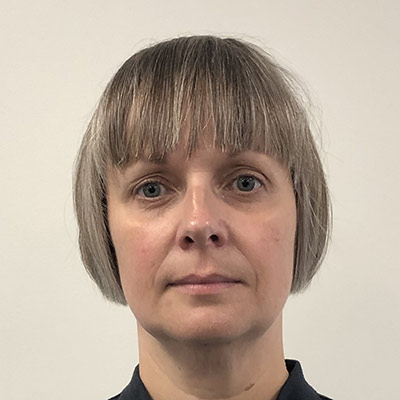 Devorah Evans
Chief Privacy Officer
Rogers Communications