01/24/2024 18:00:00
1:00PM - 3:30PM ET
Online Training
Responsible Marketing: Navigating ESG
Members: $310
Non-Members: $415
Register Now
Nope. Adding a green leaf onto a logo isn't ESG. So - how should your business mingle with important topics like climate change, Net-Zero, packaging and waste, carbon emissions, or diversity and social impact? Having an informed marketing leader is a good start.
Familiarize yourself with sustainability by attending CMA's new training Responsible Marketing: Navigating ESG. Brands that strategically think about Environmental, Social and Governance (ESG) increase profits and differentiate from peers. We'll show you. Grade 5 math will prove it.
Get a succinct review of the problem from NASA Climate, the United Nations, and the mindfield of mandates. Unpack the solution, exploring several examples of individuals and organizations getting more sustainable. Learn marketing's role in ESG and identify where other departments will need to step in.
Put sustainability into practice. Start using 3 tools that can help you tackle the tidal wave of new customer, employee, investor and banker sustainability "ESG asks."
This training is for marketers who are looking for greater knowledge of how sustainability intersects with their jobs, their brand's reputation, and the marketplace. Bonus: Find ways to bring more purpose to your own work & life.
Learn to never greenwash. Start sharing sustainability information and metrics smartly and transparently. Join us for an educational session that will turn confusion into concrete, responsible, and innovative sustainability leadership.
---
Group rates: CMA offers special rates for groups of 6 or more. Please reach out to learning@thecma.ca to take advantage of group rates. Note: for group rates to apply, all registrations must be completed at the same time.
The Problem
Bird's eye view of climate change and social impact using data

The history of action and ESG mandates

Turning worry into personal and professional action
The Solution
ESG, CSR and Sustainability demystified

3 stories and your take: Organizations making money by being good

Why math and purpose make sustainability a no-brainer
Marketing's role in ESG
Why companies initially put ESG on marketing's plate

Greenwashing and greenhushing

What marketing should and shouldn't own
Sustainability Into Practice
Your business vs. your peers on 17 key ESG topics

Strategy and rolling out 2-3 initiatives

Communicating ESG information to stakeholders confidently
ESG's significance in Marketing

Writing authentic brand narratives around sustainability (for both internal and external audiences)

How to pull baseline metrics and scores around your business' environmental, social and governance impact
Tools to implement actionable strategies aimed at reasonable ESG goals.
Business Leaders: Executives, and decision-makers who want to lead their marketing teams with the knowledge and tools needed to lead the organization towards more sustainable practices

Marketing Professionals: Marketers seeking to extend their understanding of ESG principles and be able to pull ESG data and policies when asked

Brand Managers: Professionals responsible for shaping a brand's identity, who are looking to add purpose into the story
Lindsay Hampson
Sustainability Advisor and Founder of This Rock
People call Lindsay Hampson a business-minded tree hugger. She founded ThisRock Inc., an ESG and Sustainability consulting firm in 2022. ThisRock helps businesses get more sustainable in simple and profitable ways. Her firm helps busy people meet new ESG "asks" from their customers, investors or bankers. Lindsay is a Marketing & Communications professional turned Sustainability expert with an MBA, an FSA (Fundamentals in Sustainable Accounting) Credential from the IFRS, and a 15-year career in B2B SaaS with IBM, SAP and Jitterbit. She is a cheerleader to two hockey-playing daughters, and one awesome husband.
Cancellation or transfer of registration must be received by e-mail to learning@thecma.ca no later than ten (10) business days prior to the date of the training to receive a full refund. No refunds will be given for cancellations made less than ten (10) business days prior to the training date. If you registered for a training but are unable to attend, substitutions* are welcome any time prior to the original registration training date at no extra cost.
*Substitutions refer to the transfer of a registration from one individual to a colleague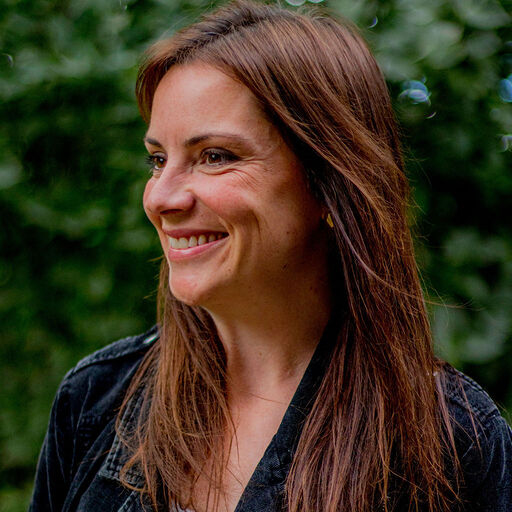 Lindsay Hampson
Sustainability Advisor and Founder
This Rock