CMA launches AIM award to recognize young marketers, adds PR to Canada's largest marketing award show
Quao and Sanderson named 2023 co-chairs
TORONTO – March 7, 2023 – The Canadian Marketing Association (CMA) today announced that it has created the CMA AIM (Achievement in Marketing) Award to celebrate a young marketer who has shown outstanding performance and promise in the profession.
"We are excited to launch the CMA AIM Award to celebrate marketers much earlier in their career," says Alison Simpson, president and CEO, CMA. "Our profession has many young marketers who are making strong contributions and an important impact on brands and businesses. This is a great opportunity to recognize a young Canadian who is on track to becoming a marketing leader and perhaps, down the road, a winner of the CMA Lifetime Achievement Award."
The CMA AIM Award will shine a light on the next generation of Canadian marketers and set them up for future success. Candidates/nominees should be junior to mid-level marketers who demonstrate outstanding marketing creativity, strategic thinking, a measurable impact on business results and passion for the marketing industry, along with a desire to strengthen the marketing community. There is no fee to nominate or apply for the CMA AIM Award.
In addition, the 2023 CMA Awards will include "public relations" as a marketing discipline in all award categories.
"Public relations is such a pivotal part of successful marketing campaigns and we want to celebrate its role in connecting businesses with their target audiences and amplifying their messages," Simpson notes. "This award celebrates the outstanding work done by PR professionals in helping organizations reach their objectives and drive meaningful business results."
The public relations discipline will stand alongside brand building, business impact, customer experience, engagement and innovative media. Within each of these six disciplines, entries compete in one of nine categories (automotive, business, consumer products, consumer services, financial, food & beverage, health care, retail and social causes). Top Cause and Best of the Best winners are selected from the top entries across all disciplines and categories.
Today's announcement also reveals that the co-chairs of the 2023 CMA Awards are Sabaa Quao, chief creative officer at Cossette, and Sandra Sanderson, senior vice-president of marketing at Empire Company Limited and Sobeys Inc., and a recipient of the 2020 CMA Marketer of the Year Award. Quao and Sanderson are excited to be co-chairing Canada's widely recognized premiere celebration of Canadian marketing.
"Having worked across Canada and the U.S., I am impressed by how Canadian marketers continuously punch well above their weight in creativity and ingenuity," says Sanderson. "I look forward to seeing what innovative campaigns they have in store for us in 2023."
"Every year, our profession evolves. We are creating more innovative and powerful ways to engage consumers, thus allowing us to better understand their favourite cultural trends and grow our client's businesses," says Quao. "I am eager to see how this year's entrants have pushed the boundaries of creativity."
The annual CMA Awards recognize the best in Canadian marketing, including the top campaigns and marketers of the year. Entries for the 2023 CMA Awards will open on May 1.
The presentation of this year's CMA Awards will take place at the Westin Harbour Castle on November 10, 2023
About Sandra Sanderson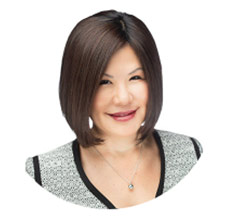 Sandra Sanderson is senior vice-president of marketing at Empire Company Limited and Sobeys Inc. She has extensive marketing experience in leading successful brands across diverse industries. Sanderson was a CMA Marketer of the Year in 2020. She was named Marketer of the Year by Strategy magazine in 2012 for her work at Shoppers Drug Mart and in 2021 for her work at Empire Company Limited and Sobeys Inc. She was also a recipient of the Star Women in Grocery Award in 2015 while at Walmart. Sandra currently serves on the board of directors for Special Olympics and Scene+.
About Sabaa Quao
Sabaa Quao is chief creative officer at Cossette. As a digital and social veteran, Quao has built and grown several platforms and companies across the content, tech and culture space—including Newsrooms, Filminute, and Wealthie Works Daily. An avid believer in the power of representation and mentorship, Quao is a Mentor at the Black Wealth Club, where he helps emerging Black leaders navigate the professional world and set and execute their long-term and short-term goals.
About the Canadian Marketing Association
The CMA's purpose is to embolden Canadian marketers to make a powerful impact on business in Canada. We provide opportunities for our members from coast to coast to develop professionally, to contribute to marketing thought leadership, to build strong networks, and to strengthen the regulatory climate for business success. Our Chartered Marketer (CM) designation signifies that recipients are highly qualified and up to date with best practices, as reflected in the Canadian Marketing Code of Ethics and Standards. We represent virtually all of Canada's major business sectors, and all marketing disciplines, channels and technologies. Our Consumer Centre helps Canadians better understand their rights and obligations. For more information, visit thecma.ca.
For further information:
Nathaniel Glassman
Kaiser & Partners Inc.
nathaniel.glassman@kaiserpartners.com
416-998-2258