Barry Alexander named chief marketing and diversity officer; Natasha Upal named chief membership and learning officer
Barry Alexander named chief marketing and diversity officer; Natasha Upal named chief membership and learning officer
TORONTO – November 16, 2023 – The Canadian Marketing Association (CMA) today announced the appointment of Barry Alexander as chief marketing and diversity officer and Natasha Upal as chief membership and learning officer. The appointments complete a transformation of the CMA's executive leadership team to better serve members, drive professional growth and help advance the profession.
"We are delighted to welcome Natasha and Barry to their new roles," said Alison Simpson, president and CEO, CMA. "They are seasoned marketing and partnership executives with senior expertise in marketing, customer engagement, strategy, business development and learning. They will significantly strengthen our capacity to serve our members, deepen engagement and help advance CMA's vision as the voice of marketing in Canada."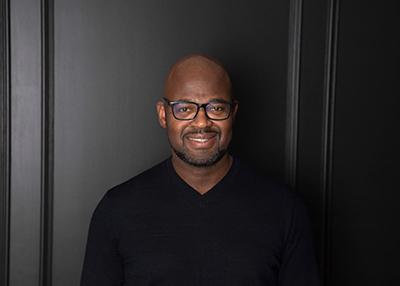 Alexander is a passionate, data-driven brand marketing leader with a proven track record of building brands, products, and marketing strategies for a diverse set of consumers. He most recently served as vice-president of brand marketing at Knix, where he helped them scale into the United States. Prior to that, he held senior marketing roles with Iovate Health Sciences, the Hamilton Tiger-Cats, Maple Leaf Foods and Molson. He has previously served as a CMA Awards judge and is a member and mentor of the Black Talent Initiative.
"I am excited by this opportunity to advance the important role of the marketing profession in Canada, develop new platforms and benefits for marketers to connect with each other across the country, and attract a quality pipeline of diverse, highly skilled talent that will continue to be the engine of Canadian business," said Alexander. "I'm looking forward to working with our membership to champion DEI initiatives that will lead to real change within the Canadian marketing profession and help ensure that the work we do in Canada continues to be some of the most innovative in the world."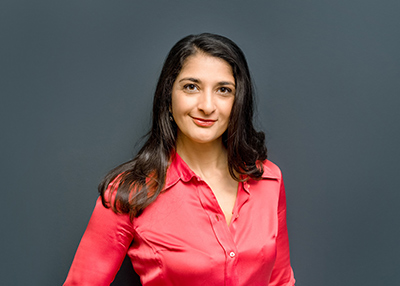 Upal, who started her career in usability design and training, is a strategic business development leader and marketer. She has global experience developing brands, scaling businesses, sourcing new revenue opportunities, and driving results through strategy built on data analytics and customer insights. Her most recent role was vice-president of marketing and growth, Clover Inc. (a social networking app). Her prior roles include marketing leadership positions at Financeit, Aviva Insurance, Yahoo Europe and British Telecommunications. Upal holds a post-graduate diploma from the British Chartered Institute of Marketing – the U.K. equivalent of the CMA's Chartered Marketer (CM) designation.
"I was drawn to the incredible vision of the CMA and its commitment to fostering innovation and excellence in the marketing industry," said Upal. "I am excited to leverage my expertise to empower our members with highly progressive resources, to drive meaningful engagement and learning experiences, and to cultivate a vibrant community of marketing professionals."
The re-envisioning of the executive team includes the promotion of Sara Clodman to chief public affairs and governance officer. Sara has been instrumental to the success of the CMA by not only guiding the development of its positions on public policy issues, but also offering strategic insights and tools for Canadian marketers and advocating for the marketing profession.
Rounding out the executive team is Sarah Bertucci, chief financial officer.
The new appointments take effect on November 20, 2023.
About the Canadian Marketing Association
The CMA is the voice of marketing in Canada. Our purpose is to champion marketing's powerful impact. We are the catalyst to help Canada's marketers thrive today, while building the marketing mindset and environment of tomorrow.
We provide opportunities for our members from coast to coast to develop professionally, to contribute to marketing thought leadership, to build strong networks, and to strengthen the regulatory climate for business success. Our Chartered Marketer (CM) designation signifies that recipients are highly qualified and up to date with best practices, as reflected in the CMA's Canadian Marketing Code of Ethics and Standards. We represent virtually all of Canada's major business sectors, and all marketing disciplines, channels and technologies. Our Consumer Centre helps Canadians better understand their rights and obligations. For more information, visit thecma.ca.
For further information:
Nathaniel Glassman Kaiser & Partners Inc. nathaniel.glassman@kaiserpartners.com 416-998-2258