Canadian Marketing Association elects vice-chair and new board director
TORONTO – May 24, 2023 – At its annual general meeting today, the Canadian Marketing Association (CMA) elected Alan Depencier (chief marketing officer, personal and commercial banking and insurance, RBC) as vice-chair of the board, and elected Jacquie Ryan (CEO of the Canadian Olympic Foundation, and chief brand and commercial officer of the Canadian Olympic Committee ) to its board of directors.
"We are delighted to welcome Alan to his new role as vice-chair and Jacquie to the board," said Kerri Dawson, chair of the CMA board. "Both are seasoned marketing executives and experienced directors who have a long history of involvement with the CMA. Their participation ensures that our board continues to represent the breadth and high level of talent in the Canadian marketing profession."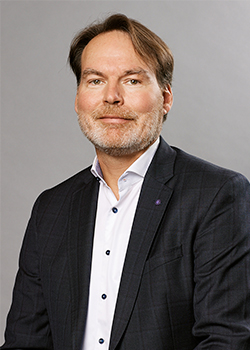 Depencier has held senior marketing roles at RBC for almost 20 years, including the last six as chief marketing officer for personal and commercial banking and insurance. Prior to joining RBC, he managed consumer packaged goods brands and led the growth of a start-up venture. He was first elected to the CMA board in 2019 and has served on the Member Engagement Committee, Human Resources Committee, and chaired the Finance and Audit Committee during parts of his tenure.
"Marketers play a pivotal role in leading organizations through the economic and social transformation we're all facing as well as the increased complexity of our industry," said Depencier. "I'm excited to help guide the CMA in emboldening marketers to have a powerful impact on business and society today and tomorrow."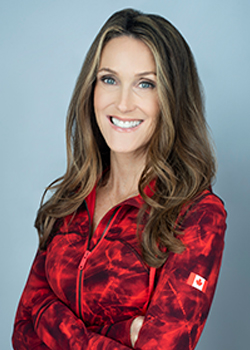 Prior to assuming her roles at the Canadian Olympic Foundation and the Canadian Olympic Committee, Ryan held marketing leadership positions at both RBC and Scotiabank. She has extensive marketing experience, including leading the Scotiabank Arena naming rights sponsorship, the SCENE retail loyalty program, Scotiabank's Global Philanthropy portfolio, and RBC's 2010 Olympic marketing program. She is on the board of Michael Garron Hospital, and a member of the CMA board's Nomination and Governance Committee.
"I'm thrilled to join the board of Canada's leading marketing association that is focused on advancing the profession and helping marketers thrive in an ever-changing marketplace," said Ryan.
The complete list of CMA directors for 2023-24 is:
Kerri Dawson (Board Chair), Head of Digital Channels & Commercialization, Wealth and Personal Banking, HSBC Canada
Alan Depencier (Board Vice-Chair), Chief Marketing Officer, Personal and Commercial Banking and Insurance, RBC
Isaac Adejuwon, CEO and Founder, Metricsflow
Brent Chaters, Managing Director Marketing Transformation (Canada), Accenture
Jeff Greenspoon, President, Global Solutions, Dentsu International
Devorah Lithwick, Chief Brand Officer, Bell
Amanda Maltby, General Manager Corporate Compliance and Regulatory Affairs, Canada Post
Nicky Mezo, Vice President Marketing, Everyday and Small Business Banking, TD
Laura Pearce, Head of Marketing, Google Canada
Scott Pinkney, Senior Vice-President and Executive Creative Director, Publicis Hawkeye
Jacquie Ryan, CEO of the Canadian Olympic Foundation, and Chief Brand and Commercial Officer of the Canadian Olympic Committee
Luxy Thuraisingam, Vice President, Global SMB & Partner Marketing, Cisco
About the Canadian Marketing Association
The CMA is the voice of marketing in Canada and our purpose is to champion marketing's powerful impact. We are the catalyst to help marketers thrive amid an everchanging landscape and consumers. We provide opportunities for our members from coast to coast to develop professionally, to contribute to marketing thought leadership, to build strong networks, and to strengthen the regulatory climate for business success. Our Chartered Marketer (CM) designation signifies that recipients are highly qualified and up to date with best practices, as reflected in the Canadian Marketing Code of Ethics and Standards. We represent virtually all of Canada's major business sectors, and all marketing disciplines, channels and technologies. Our Consumer Centre helps Canadians better understand their rights and obligations. For more information, visit thecma.ca.
For further information:
Nathaniel Glassman
Kaiser & Partners Inc.
nathaniel.glassman@kaiserpartners.com
416-998-2258